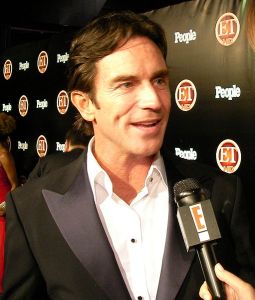 The ULC Monastery would like to congratulate "Survivor" host (and wedding officiant) Jeff Probst as well as newly-weds "The Office" star Jenna Fischer and writer Lee Kirk for the wedding performed earlier this month.
With millions of people ordained in the ULC and hundreds of thousands of weddings performed by ULC Ministers, it's exciting to see a prominent case of having a close friend preside over a wedding.
Probst and Fischer are old friends, making Probst a perfect fit for the intimate ceremony.
Probst was ordained into the Universal Life Church, allowing him to perform weddings.
Image credit: watchwithkristin