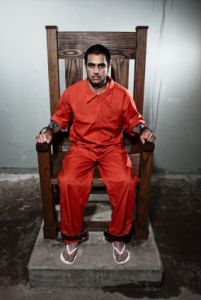 This week saw the execution of Troy Davis, a long-time death row inmate from Georgia. In 1991 he was convicted in the murder of off-duty police officer Mark McPhail. This was the fourth scheduled execution for Davis, and the state temporarily delayed it while the Supreme Court reviewed his case for a second time.
In the original trial, the prosecution's case relied upon the eye-witness testimony of nine individuals. Since then, all but two have recanted and/or contradicted their testimony in fundamental ways. Of the two that remain, there is speculation that one has admitted to being the actual killer of Officer McPhail while threatening the second to hold firm in his guilty verdict, though there is no hard evidence of this. No murder weapon was ever found, thereby making eye-witness accounts the lynchpin of the conviction. Given these developments, three of the jurors have themselves called their guilty verdicts into question.
The Universal Life Church Monastery staff believes that, as we are all children of the same universe, every individual is entitled to justice. There are many notions of appropriate and moral reaction to crime and death across the religious spectrum and much to consider even in this particular case.
It is worth noting that Desmond Tutu, Pope Benedict XVI, former President Jimmy Carter and others have asked for clemency, though this was denied by Georgian officials. Davis had even requested a polygraph test, which is considered a serious risk given that any man who feels his mortality would be jittery enough to fail, regardless of the truthfulness of that outcome.
The Supreme Court is above taking it into consideration when deliberating on the case; after all, justice isn't necessarily linked to popular opinion. They recently stayed two Texas executions, though there were recently two other cases where the death penalty was carried out in our nation. Both were for men convicted of hate crimes in rather clear-cut cases. The sentiments of the families of the victims are noteworthy in these cases. While they do indeed believe justice was carried out in the conviction of these men, both families stress that more death, even those of the convicted murderers of family members, does not solve anything. These families have called out for life in prison for the convicted.
On the other hand, the family of Officer McPhail has repeatedly pointed out that Davis's case has been considered several times. The witnesses were under oath when they claimed to have seen him shoot McPhail, and three times has a stay been given to consider the case in light of new evidence. They are clearly ready for justice to be served, and who can blame them? Unlike the sentiments of the aforementioned families, McPhail's family believes "justice" unequivocally involves another death.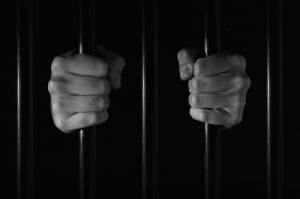 All this brings many issues of justice to the forefront of American politics and notions of morality. Is true justice modeled after the notion of "an eye for an eye", or the compassion of "turn the other cheek"? In cases where no action can bring back our loved ones, does killing the convicted serve a purpose? While the victim's friends and family may dispute this point, we should consider that to be morally relevant. We want to hear from our ordained ministers on what justice means to them.
Please also consider the ethical burden we place on those involved in carrying out the executions. Many past and present wardens around the nation penned an appeal to the Georgia prison officials. They wrote that putting to death convicted murderers who maintained innocence until the end has continued to haunt them and weigh down their consciences. These wardens stressed that any employee who expressed a concern about Davis' case should have been granted the ability to opt out from participating. Is this "justice" (and, while considering this, think about the ability of Idaho pharmacists to opt out from issuing birth control based on religious convictions)?
The fact that current Texas Governor and presidential candidate Rick Perry has executed a record number of inmates garnered a roar of wild approval from the audience at a recent Republican presidential candidate debate. This vocal approval demonstrates their conception of the death penalty as not only a means of conducting justice, but also a pragmatic solution to the issues of over-crowded prisons, budgetary concerns, and allocation of public resources. Pragmatism is a fair point, especially during a recession... but how much should it dominate our thinking? At what point does a national crisis change the political calculus of life and death, and should it? As ministers, should we be more or less concerned with the welfare of the innocent over the justice of the convicted?