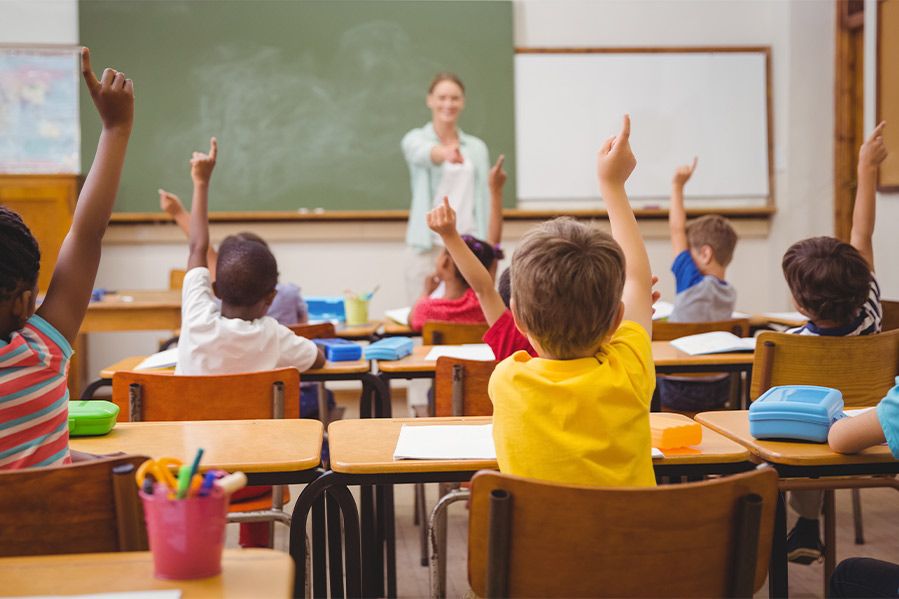 A UK school is apologizing after a homework assignment instructed seven-year-olds that Jewish people "wanted Jesus to be guilty".
The assignment was first leaked to the public by a mother who was shocked to see her son's religious studies homework portray the Jews as "bloodthirsty" and intent on seeing Jesus crucified.
Now the school and the website where the curriculum was taken from are backpedaling, apologizing for the offensive content. Jewish groups were furious at the material, saying that it has no place in a child's education, and that the imagery and language used are wildly antisemitic.
Not Exactly School Appropriate
An initial sarcastic tweet from the student's mother, Joanne Bell, soon picked up steam:
The curriculum in question was created by Topmarks, an independent education website used by some teachers and school districts in the UK.
After initially blocking Bell, Topmarks director Chris Spolton reached out to her to apologize and let her know the material was removed. Spolton took the blame himself, saying that when he wrote the original material he was "young and naive," and that 20 years ago his resources were "books found in the local library" and that the story hadn't been reviewed in "decades."
The school district and the teacher who assigned the material also apologized, but some Jewish groups say the damage is done.
The Campaign Against Antisemitism called it "sickening", and said that "the notion that the Jews killed Jesus is an anti-Semitic trope which dates back millennia… It has been used as a supposed justification for the persecution of Jews in the Christian world for centuries and is still often cited in abuse of Jews today."
A landmark 1965 document issued by the Second Vatican Council, the Nostra Aetate, specifically rejected the notion that Jews hold responsibility for Christ's death. 
Centuries of Violence
Why was this document so important? For the same reason that the homework assignement was damaging, Jewish groups say.
The idea that Jews are somehow collectively responsible for the murder of Jesus has been used to justify violence against the Jewish people for hundreds of years.
The Anti-Defamation League says that "in the long history of Jewish scapegoating, deicide is the original and most damning false accusation." It's also likely the origin of other sinister antisemitic myths, like the notion that Jews poisoned wells to kill Christian villagers, or that they use the blood of Christians in certain religious rituals. 
The ADL found that antisemitic violence picked up in 2016, following a 15 year decline, and its most recent report tracked 2,100 specific instances of assault or harassment against Jews.
And with high profile attacks like the deadly 2018 Tree of Life synagogue shooting in Pittsburgh, one-third of Jews now say they feel compelled to hide their faith – lest they be victims of a violent attack.
What is your reaction?