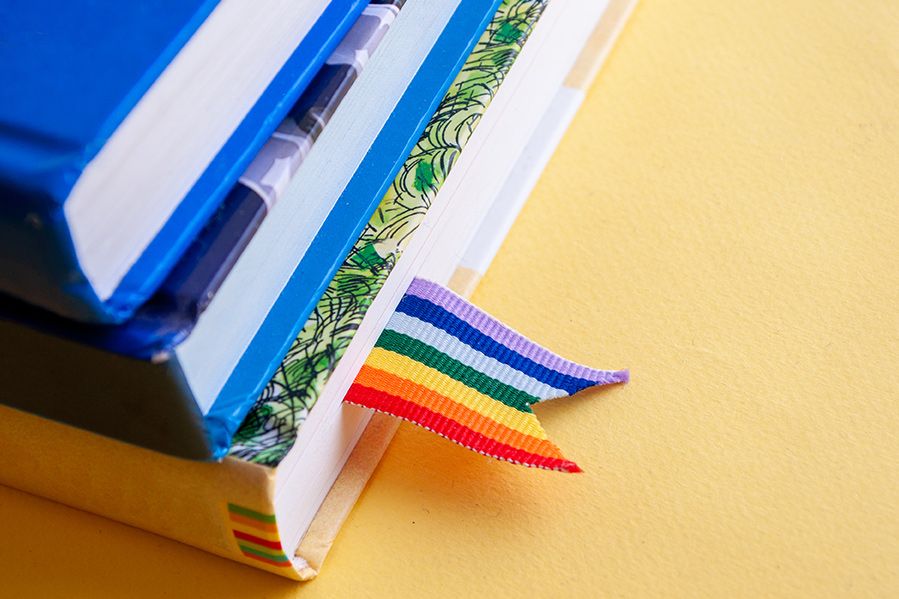 Hundreds of Muslim parents are moving forward with a school "attendance strike" in an attempt to force the removal of books with LGBTQ+ themes at a K-5 charter school in Minnesota.
Parents say the books – part of an anti-bias curriculum – contain "inappropriate" content that does not align with their religious values. 
Upwards of 200 of the approximately 1,000 students at DaVinci Academy in Ham Lake, Minnesota are reportedly being kept home in the hopes of getting the school to pull the books.  
Will the strike work?
Anti-Bias Curriculum
DaVinci Academy initiated a new anti-bias curriculum for grades K-5 after noticing that students were struggling with treating their fellow students with kindness following the pandemic, says school executive director Holly Fischer.
The curriculum was developed by local nonprofit AmazeWorks, and features some 120 books designed to teach students to "have more empathy" and "[engage] with multiple perspectives," according to AmazeWorks executive director Rebecca Slaby.
Among many other titles, the book collection features:
A story centered around a young girl embracing her Arabic heritage with pride
A narrative following a Sudanese refugee child's wish for Americans to accurately pronounce his name
The journey of a Native American girl gathering jingles for her traditional powwow attire
A tale of a transgender child anticipating the arrival of a new sibling
An account of a boy's desire to don a princess costume for his school parade
"Kids need to see themselves reflected positively in the curriculum," she stated. "And they also need a window into the lives of people who are different from them."
The sticking point for parents? 24 of the books, most of them simple picture books, feature LGBTQ+ characters.
Parents Speak Out Against LGBTQ+ Books
Unlike previous school board protests where parents objected to "pornographic" content in LGBTQ+ books, in this case it appears the existence of queer characters in the books at all is the principal issue. 
Outspoken parents say the school needs to be sensitive to the beliefs of Muslim families. 
It is "not about book banning or excluding anybody," explained local parent Aboubakr Mekrami at a recent school board meeting. "We are not against diversity, equity, and inclusion, but the way this should be presented should ensure that different beliefs are respected. We need to be authentic to our beliefs. And if we don't feel like we are getting our needs met, families may leave." 
He continued: "We teach our children to basically respect others. However, when the topic of LGBT comes up, we strongly believe that we need to be the ones who approach it and teach it to our children based on our beliefs. This is a fundamental belief for us, and one in which we have no wiggle room. We strongly object to this optional LGBT curriculum being used in the classroom."
Families Go on Strike
Feeling as though their voices were not being heard, parents devised a plan to force the school's hand in removing the LGBTQ+ curriculum from the program: an attendance strike. 
Earlier this month, roughly one in five students at DaVinci Academy were pulled out of school for the week. The students were overwhelmingly from Muslim families.
"These topics will create unnecessary stress, anxiety, and worries within our kids because it goes against our fundamental beliefs, our religion," said local parent Amna Soussi. "It is our right to introduce these sensitive, controversial and religious-based topics to our kids, when we feel is the appropriate time and age to do so."
Budget Pressure a Factor
Because charter schools receive funding on a per-student basis, losing 20% of their students would be detrimental to the school's budget and even their future.
"Why put your school at a risk of losing over 135 students because of this?" Soussi asked school board members. "This will affect the school's enrollment. It's going to throw a curveball in your funding."
For now, the school has pulled the curriculum, and is allowing parents the option to opt their children out of any LGBTQ+ content in the curriculum when it returns in a few weeks. 
But for some local parents, that isn't enough.
As one parent told a local publication, the only acceptable solution for many parents will be for the LGBTQ+ curriculum to be dropped entirely.
What do you make of the controversy?