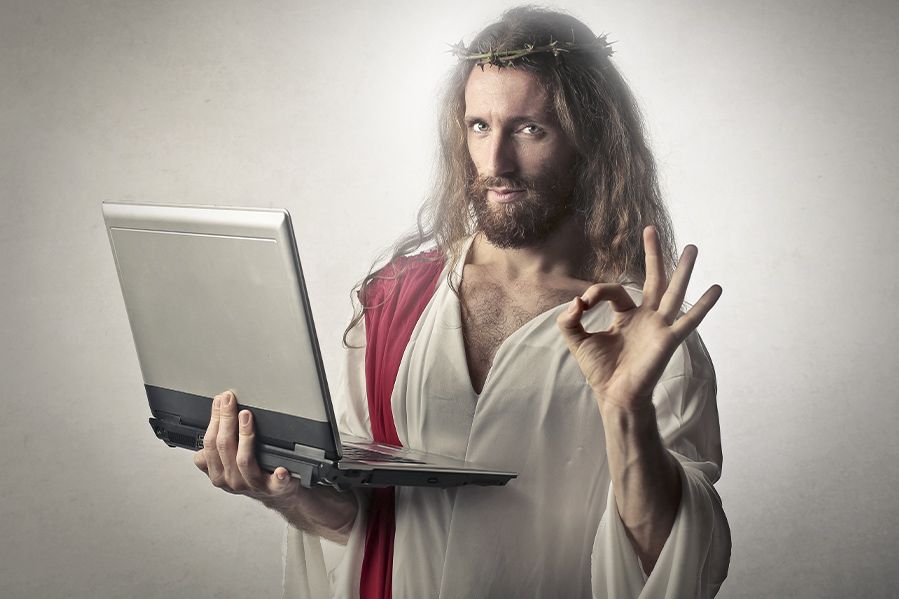 It used to be that Christians had to sail across an ocean to preach the gospels.
Then they had to go door to door.
Now they just have to log in to the internet.
As the world, work, and relationships go increasingly online, churches have been one of the meeting spaces that have largely remained in-person. And while clips of pastors and religious figures are shared far and wide online, Christians still rely on those real life connections to score conversions and get new butts in the pews on Sunday.
Increasingly, however, religious groups are wading into a frontier that… okay, well, many have gone before: The internet.
Mission to the Metaverse
One church is taking a unique approach, offering a mission trip that takes place entirely in the metaverse.
"In this age of technological innovation and digital connections, it's time for the Church to step into a new frontier," wrote River City Church of Vancouver, Washington on their website. "As believers, we are called to bring the light of Jesus into every corner of our world, and the Metaverse is no exception."
Describing their digital mission as a "unique opportunity for believers to unite and spread the love of Jesus in the virtual realm," River City Church says that the mission will foster connections and help missionaries share Christ's love unconstrained by practical limitations like physical distance and time zones.
The mission is believed to be the first of its kind.
While it's still unclear how exactly the mission will work, the church has released some details.
Missionaries will be required to watch missionary training videos and then spend upwards of 10 hours per week in virtual reality spaces preaching the gospel of Jesus.
"By embracing this new frontier," the church argues, "we can pave the way for a new era of evangelism and discipleship that leverages the power of technology to bring the hope and love of Jesus Christ to a world in need."
God Logs On
While it sounds silly to some, it's an approach that missionaries find to be tried and true: meeting people where they spend most of their time.
While this particular church is venturing out into the world of virtual reality, others are meeting potential converts in an adjacent online space: video games.
In 2018, we wrote about a video game streamer who preaches about Jesus while playing popular new video games to thousands of viewers. And last year we wrote about the only video game which could potentially save your mortal soul: a 'Jesus simulator' called "I Am Jesus Christ".
That game literally lets gamers walk in Jesus' shoes (err, sandals), performing miracles to keep your Holy Spirit meter filled and Satan at bay. The developers say this is a sincere effort to both be a fun video game, but also to present the life of Jesus accurately.
Of course, some pastors have balked at the idea of letting gamers play as Jesus; anyone with an understanding of gamers and gamer culture would rightly be hesitant. But there are others who see value in trying to reach a difficult audience through unconventional means.
As Baptist pastor Josh Towns of Vancouver, B.C. says, "there are people that might never go to church or listen to a sermon or broach Christianity at all, but they might download the video game and play it."
Still, he isn't sold – at least not yet. He has questions about the accuracy of the game, and fears it may water down the story. "I don't like taking liberties with the story and life of Jesus," he says.
What do you think? Is embracing digital technology a good strategy for faith organizations to adopt? And is it possible that these digital experiences can be as meaningful and personal as in-person engagement?