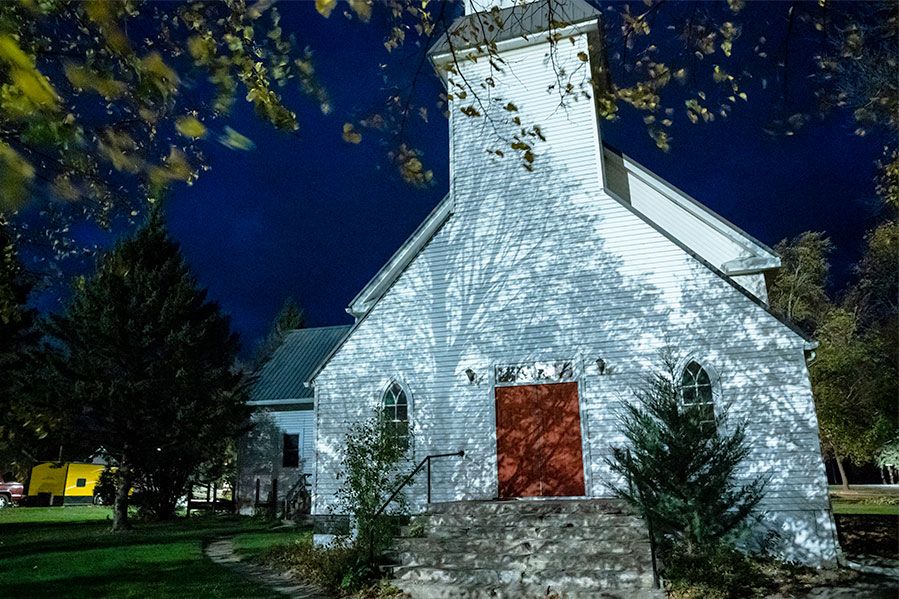 In a headline that might seem straight out of 1920 and not 2020, a small town in Minnesota just gave the green light on plans for a whites-only church within city limits.
Despite vehement opposition from citizens, the city council in Murdock, Minnesota, voted 3-1 in a secret ballot to allow the Asatru Folk Assembly (AFA) to use an abandoned church building as their headquarters.
The AFA is a self-proclaimed white supremacist group which traces its roots to Norse Pagan beliefs.
Welcome! Unless You're Non-White
If you looked at their website, you'd be forgiven for mistaking it as anything less than a white supremacist organization - at least at first glance. "Welcome Home!" their homepage header greets you, informing you that their organization is all about "roots" and "connections". But click on their 'Statement of Ethics', and the messaging is a little less friendly.
"We in Asatru support strong, healthy white family relationships," it begins. "We want our children to grow up to be mothers and fathers to white children of their own. We believe that those activities and behaviors supportive of the white family should be encouraged while those activities and behaviors destructive of the white family are to be discouraged."
If that wasn't clear enough, the 'Declaration of Purpose' makes things crystal. "The survival and welfare of the Ethnic European Folk as a cultural and biological group is a religious imperative for the AFA…. Let us be clear: by Ethnic European Folk we mean white people."
Appropriating Paganism
The Southern Poverty Law Center has designated the AFA as a hate group, part of the larger Neo-Volkisch movement. "Folkish devotees veil their ethnocentric beliefs in arguments for the necessity of micro-societies, or tribes, to preserve their ethnicity and combat alleged white genocide," they state. 
And local Pagans in Minnesota condemned the AFA's co-opting of Paganism. Ben Kowalskygrahek, a St. Paul resident, told the Twin Cities Pioneer Press that he thinks "the AFA appropriates or uses pagan rituals, gods and goddesses as a veneer of spirituality over white nationalism."
1st Amendment Right?
Murdock Mayor Craig Kavanaugh insisted that the town doesn't agree with the group's religious views, but that choosing how to worship is "every person's 1st amendment right according to the Constitution" and that the vote came down to concerns about a legal challenge from the AFA.
Prior to the vote, Murdock residents worried publicly that allowing Asatru into their midst would give the town a reputation as the "hate capital of Minnesota." 
"I can assure you that nobody thought we would have to deal with a topic like this in our little town, but nothing is predictable in the year 2020, it seems," Kavanaugh said.
Even still, one member of the Asatru Board of Directors, Allen Turnage, insisted that they're good people. "We are a traditional, family-oriented faith and we believe in being good neighbors."
There's certainly no shortage of Murdock residents who would emphatically disagree with that characterization.
What's your reaction?