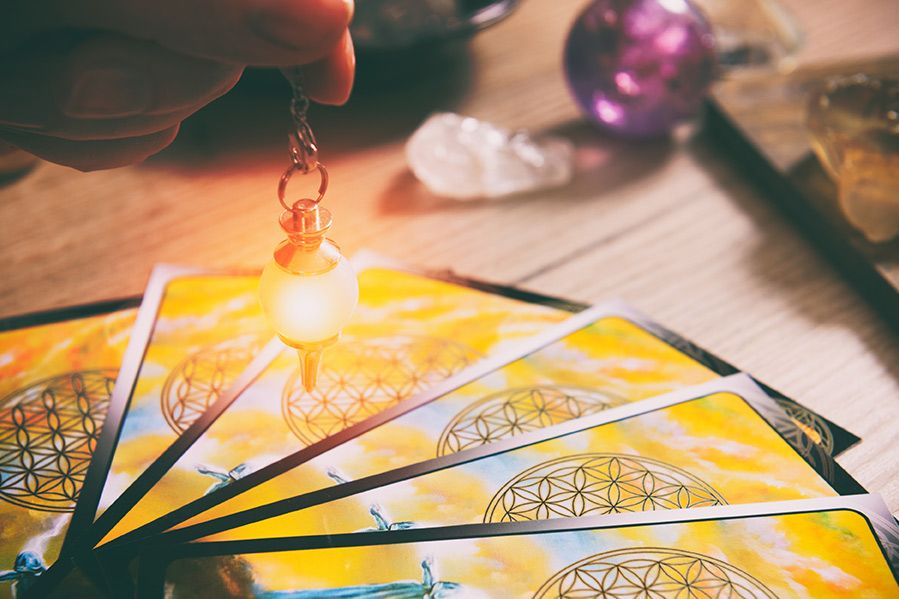 A California man is alleging negligence, civil conspiracy, and infliction of emotional distress after he paid $1,000 for a psychic to save his marriage – and it fell apart anyway. He's seeking $25,000 in damages.
It's an interesting question. You can sue a business for failure to provide a service you paid for. Does that extend into the world of the supernatural? 
What the Hex?!
Mauro Restropo is seeking damages against psychic Sophia Adams after she allegedly failed to properly exorcise a curse put on him by his ex-girlfriend. He says the psychic promised to save his marriage, but failed to deliver.
Restropo apparently visited the psychic last month, who advertised herself as a "psychic love coach" online. The lawsuit alleges that "this made plaintiff more confident that he was speaking with a professional that could help him."
Following a $1,000 deposit, Adams read Restropo's fortune via tarot, alerting him that he had "mala suerte" – bad luck. She made an alarming revelation, stating that Restropo's ex-girlfriend had hired a witch to hex the man, putting him, and his love life, in danger. Adams offered to remove the curse for the low fee of $5,100.
But according to Restropo, the curse wasn't removed, and he endured "sleepless nights, anxiety and anguish" as a result. Now he's suing Adams (as well as her family and landlords), arguing that she failed to deliver what he paid for.
Can You Sue a Psychic?
Psychic readings are a multi-million dollar industry in the United States. According to Pew, about 1 in 7 Americans consult a psychic each year - and that number increased during the COVID-19 pandemic.
Yet outside of some cities and counties require psychics to obtain an occupational license, or at least undergo a background check before they can legally break out the crystal ball, the industry is largely unregulated, for obvious reasons. How do you regulate an industry that claims it is beyond scientific understanding?
Winning a lawsuit against a psychic is also a longshot, to say the least. Several decades ago, California's Supreme Court removed a ban on fortune-telling, arguing it was a violation of freedom of speech. They argued that psychics can charge for advice the same way that other professions can. Even if that advice has a supernatural twist. 
What do you think? Should you be able to pursue legal action against psychics whose predictions fail to come true?
Or is the responsibility on those seeking psychic services to know that they're dabbling with forces beyond scientific understanding?