A Routine Stop
On July 19th, University of Cincinnati Police Department officer Ray Tensing stopped Samuel DuBose for driving without a front-end license plate something many of us would get off with a warning for doing. Instead, DuBose was shot in the head. There was no violence or physical altercation during the routine stop, and no voices were raised. After DuBose said, "I didn't even do nothing," to the officer and started his car, Tensing pulled his gun, grabbed Dubose while yelling and in mere seconds, killed him.
Tensing filled a report of the incident, claiming that DuBose started to drive away and dragged him down the street. Fearing he might be run over, and with no other option to prevent that, he shot DuBose. Thanks to footage from a body camera worn by Tensing, we know that the car did not move until after the shot was fired and the corpse fell on the accelerator. DuBose was killed without warning and for absolutely no reason. The footage is available here, and we warn you that it is very disturbing.
A Murder
This incident was "without question, a murder," said local prosecutor Joe Deters. "It was senseless. It didn't have to happen." He revealed that Tensing was indicted for his actions and added that DuBose never even should have been stopped for the front license plate in the first place. "It was a chicken-crap stop."
Tensing was fired from his job at the university, though his union, the Fraternal Order of Police-Ohio Labor Council, has filed a grievance on his behalf to get his job back. Apparently killing an unarmed civilian on camera is not a fireable offense. Being convicted of it is, but even though we know Tensing killed in cold blood for no reason and it would not be safe by any stretch of the imagination to have him keep his job, he gets the benefit of the doubt.
I know we are going to get some commenters saying that DuBose deserved to be killed because he was dragging his feet with complying with the aggressive whims of Tensing, so he deserves death for not being a model citizen and Tensing deserves to keep his job because of a technicality?
A Disturbing Pattern
Every time this happens, and it has happened 637 times so far in 2015, sympathizers insist that we do this little song and dance and say that of course not every cop is a killer and that all lives matter. You might as well just go to funerals and say nobody should be sad about the deceased because other people have died. These killings involve specific individuals and specific issues. Pointing that out does not in any way negate that all lives matter and that or the fact that not all police officers are bad people.
Downplaying the egregious wrong done here and denying the disproportionate impact on the black community of police misconduct is a display of overwhelming ignorance and quite frankly, racism.
But what about black on black crime? Rudy Giuliani once told a reporter that 93% of African Americans that are murdered are killed by other black people, and that therefore we should pay no mind to white police shooting unarmed black people.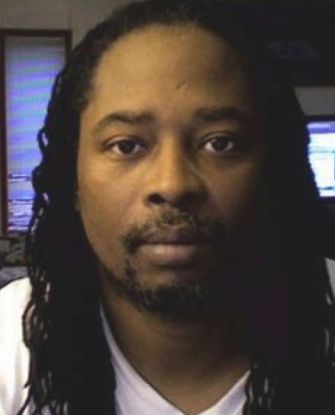 Let's address this now to curb the lack of perspective that might be floating out there. It's important to know that you can care about both of these issues, and while you're at it, you should be disturbed that 83% of white murder victims have white killers. These are also fundamentally different in that for civilian on civilian killing, people are regularly prosecuted. Police that commit crimes against black people face little to no punishment for their actions. Let's hope this is not one such case.
There are also issues of authority and protection. We take an officer's word for it when he or she gives an account of what happened during a conflict, and we should. We should also seek to verify this information as much and as often as possible. Without verifying the camera footage, we would have believed that Tensing was being dragged by the car and was actually in danger. Thanks to the body camera, we now know he is a lying killer.
If you watched the video, saw the cut-and-dry fact that this is murder, and donated to bail out officer Tensing or voiced that DuBose deserves death for not hiding being annoyed by the traffic stop, you should consider if you are really doing that which is right the primary tenet of the Universal Life Church.
Our hearts and prayers go out to the family and friends of Mr. DuBose. We hope they feel a sense of peace and that justice is being served. We pray that the public awareness is raised and the conversation can evolve beyond the stalemate of a cop killing someone and the public nitpicking every little wrong the person has ever done in his life as justification for his death. We are better than that and it is time we act like it.
Sources: Miami Herald, USA Today