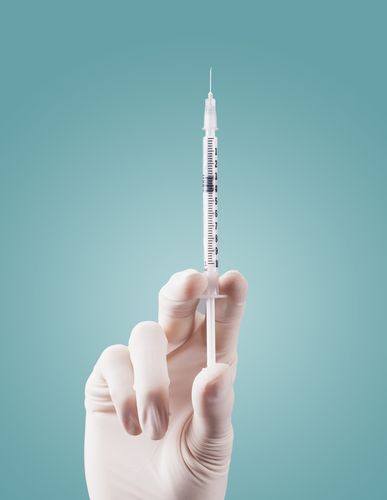 For many years, lethal injection has been the preferred method of state-sanctioned executions in America's prisons, but that may not be true for long. The ethics of lethal injection have been called into question multiple times in the past decade and now chemical manufacturers are starting to abandon the creation of lethal injection compounds altogether. In response, some states are pursuing alternative execution methods. Such is the case with Oklahoma's recent decision to add execution by nitrogen gas hypoxia, aka the gas chamber, to its prison system.
For Oklahoma legislators and proponents of the death penalty, the use of nitrogen gas chambers in executions is a matter of addressing ethical concerns about cruel and unusual punishment while still allowing for capital punishment. But for opponents of the death penalty in general, it seems utterly backward for ethical discussions to include execution at all. Among the most vocal anti-execution activists in America are those compelled by their faith.
The issue of the death penalty is a complex one regarding people of faith. Many religious organizations are on both sides of the issue, though studies conducted by Gallup in recent years suggest that the most observant religious Americans are less likely to support the death penalty in any form.
Even within many major world religions, death as a punishment for crimes isn't as common as one may think. Though the Bible is clear in its support of capital punishment for a variety of sins, subsequent commentaries by saints, sages, and other noted thinkers call the practice into question.
For those of monotheistic faiths, it must be determined whether or not execution counts as "lawful slaying" as opposed to "murder." Linguistically, the Ten Commandments don't forbid all killing. Rather, the commandment often translated as "Thou Shalt Not Kill" originally appears as the Hebrew phrase "Lo Tirtzakh," literally "No Murder," the act of unjust killing. Regarding this distinction, functionally all sages of the Jewish commentary documents, the Talmud, reject the death penalty in all but the most extreme cases, especially considering the grave sin that would be the accidental execution of an innocent person.
This same debate continues in nearly all faiths in America today. Is the death penalty "just slaying" or "murder"? Is it a great enough moral imperative to execute the worst sinners that it's worth risking the accidental execution of an innocent person? Is there even such a thing as "ethical" execution? Some would say yes, but as the plummeting numbers of executions and supporters of the death penalty indicate, our society leans ever more toward no.
For those convicted of the most heinous crimes, should we kill them now or let them rot until they die in prison...what do you think?