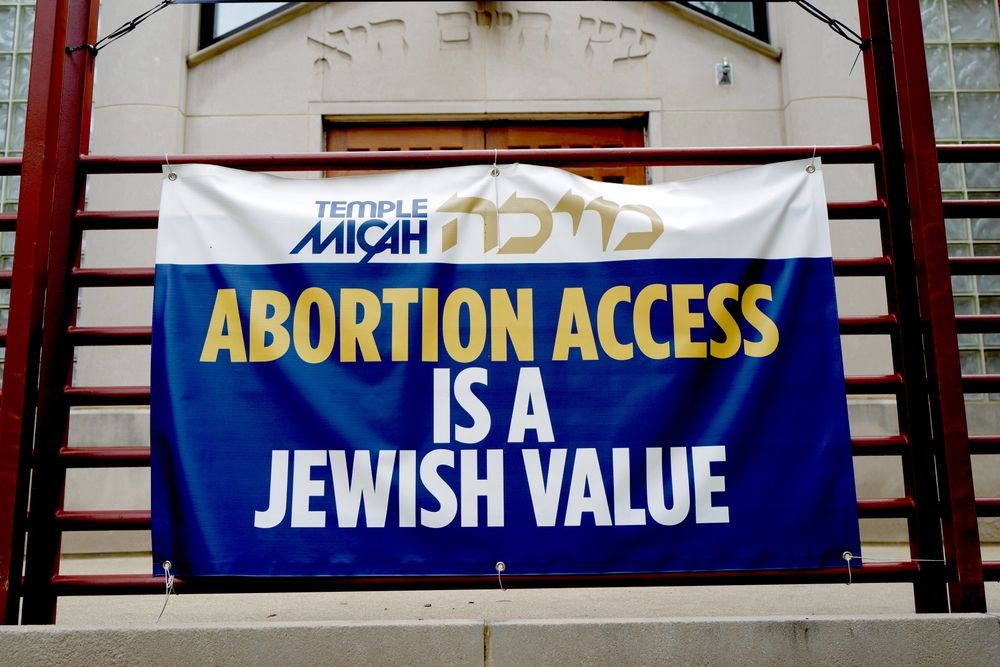 In the latest chapter of a post-Roe v. Wade world, three Jewish women have filed a lawsuit challenging Kentucky's sweeping abortion ban on the basis of Jewish religious teachings. The suit argues that a ban on abortions infringes on their rights by violating their sincerely held religious beliefs.  
The plaintiffs accuse state lawmakers of "imposing sectarian theology" by passing a law that banned nearly all abortions.  
Kentucky's attorney general, Daniel Cameron, who is specifically named in the lawsuit, says he plans to fight the case. "The General Assembly has made it clear that Kentucky will protect unborn life and these laws are an important part of the commonwealth," Cameron said.
Violating Jewish Beliefs?
Jewish religious teachings differ markedly from those of many Christian denominations on the question of abortion.
The lawsuit lays out the reasoning behind the challenge, explaining:
"Plaintiffs' religious beliefs have been infringed: they are Jewish and Jewish law ("halacha") asked and answered the question of fetal personhood thousands of years ago and rabbis, commentators and Jewish legal scholars have repeatedly confirmed these answers in the intervening millenia. While a fetus is deserving of some level of respect under halacha, the birth giver takes precedence. Jews have never believed that life begins at conception."
Attorneys for the three women note that when confronting the question of when human life begins is far from a settled matter. They argue that this "is a religious and philosophical question without universal beliefs across different religions."
"Judaism has never defined life beginning at conception," the lawsuit points out. "Millenia of commentary from Jewish scholars has reaffirmed Judaism's commitment to reproductive rights."
"Under Jewish law, a fetus does not become a human being or child until birth," it concludes.
One of the three women named in the suit is Lisa Sobel. "As a mom, as a woman, this directly affects me, it affects my health care," she told reporters. "And then it's a personal affront to my personal religious views, on top of it. As somebody who is a person of faith, that's just wrong to me."
In Vitro in Doubt 
The lawsuit raises another interesting question, this one concerning the process of in vitro fertilization (IVF). The suit argues that Kentucky's law also infringes on the rights of people seeking IVF treatment to conceive a child.
Here's a quick rundown:
IVF often results in more viable embryos than a couple needs. Normally, these extra embryos are discarded once a pregnancy is successfully achieved.
But because the Kentucky law defines law as beginning when egg meets sperm (the process of which creates an embryo), these extra embryos could now be considered human beings.
If they are discarded, the state could potentially argue it constitutes an act of homicide.
As the suit argues, Kentucky law "forces plaintiffs to spend exorbitant fees to keep their embryos frozen indefinitely or face potential felony charges." 
Will a Religious Challenge Work?
Well, that's the big question many are wondering. Because many of the most restrictive state laws have their basis in Christian religious beliefs, could Jewish beliefs constitute an effective challenge?
This latest lawsuit in Kentucky follows similar suits filed in states like Indiana and Florida by Jewish women who argue that if states recognize one religious interpretation of abortion policy, they should recognize others, too.
Those cases are still pending.
What is your reaction?