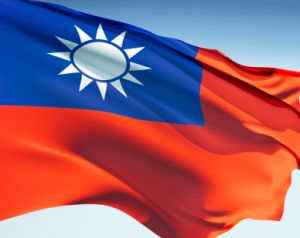 For the first time ever, a Buddhist same-sex wedding ceremony was performed in Taiwan, marking an important milestone in the journey toward legal recognition of same-sex marriage in Asia. In fact, several Asian countries are mulling legislation to legalize the practice, making 2012 an historic year for equality in Asia. The Universal Life Church Monastery, which supports the full equal rights of all people, is very excited to hear of these events taking place on the world's most populous continent.
On 11 August, a female Buddhist master performed the wedding ceremony for two women, You Ya-Ting and Fish Huang, in a monastery in northern Taiwan's Taoyuan county. There was little eyebrow-raising, however, and the attending clerics expressed their full support, although the marriage has not been legally recognized. "I think this is their human right. They can choose freely to get married and we should respect them," said Chih Chun, a Buddhist nun who attended the ceremony, and, "[i]t makes no difference if couples are heterosexual or homosexual, as long as they are in love and they are happy." The ceremony's tranquil atmosphere stands in stark contrast to the relatively heated furor over gay marriage in the United States.
One reason for the calm, tolerant attitude toward same-sex marriage in this part of the world seems to be the long tradition of Buddhist philosophy. The religion lacks specific doctrine condemning the practice as a sin. "Buddhism does not dismiss homosexuality from an ideological point of view," said Shih Chao-hui, the wedding officiant, "and in Confucianism it's a grey area, so eastern societies tend to be more open-minded towards homosexuality." Muslim countries like Indonesia and Malaysia, which have strict laws punishing homosexuality, will probably not see same-sex weddings--even informal ones--happening any time soon. Religious opposition toward homosexuality tends to be stronger in Muslim Asia, explains sociologist Le Quang Binh, director of the Institute for Studies of Society, Economy, and Environment in Hanoi.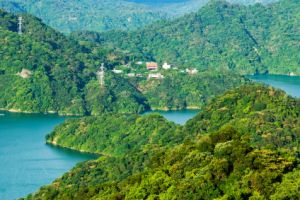 The Taoyuan wedding is just the latest development in Asia's gay rights movement, which has lately been picking up steam. The city of Hanoi hosted its first gay pride parade this year, along with the countries of Myanmar and Laos, and Taiwan held the continent's biggest pride parade, which it has been doing since 2003. A bill to legalize same-sex marriage, known as "The Basic Human Rights Law," is currently pending in the Taiwanese government, and in 2006, when he was mayor of Taipei, current Taiwanese president Ma Ying-Jeou declared that "gay rights are part of human rights." Meanwhile, Vietnam is considering legalizing gay marriage, and in Nepal hundreds marched in support of making it part of the constitution.
Weddings like You Ya-Ting and Fish Huang's herald a brighter future for sexual minorities in Asia. The progress taking place across the continent is a sign of hope for many ULC ministers as well as their friends and family overseas. After all, some ordained ministers in the Universal Life Church Monastery are members of both Asian and LGBT communities. We would like to hear your story. Are you an Asian LGBT minister in the ULC Monastery, or do you know somebody who is? What role do you think religions like Buddhism play in these wedding ceremonies?