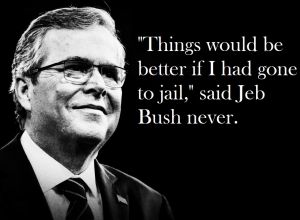 Should pot smokers go to jail? Many politicians on both sides of the aisle sure think so, despite having a hazy past with pot themselves. Presidential candidate Jeb Bush is one such person. His rival for the Republican nomination, Rand Paul, recently called out Bush on this issue while speaking in Dallas.
"He was even opposed to medical marijuana," said Paul_._
"This is a guy who now admits he smoked marijuana but he wants to put people in jail who do.
"I think that's the real hypocrisy, is that people on our side, which include a lot of people who made mistakes growing up, admit their mistakes but now still want to put people in jail for that. Had he been caught at Andover, he'd have never been governor; he'd probably never have a chance to run for the presidency."
It's not just candidates that have admitted to smoking, but several actual Presidents as well. Barack Obama was asked if he smoked and answered, "When I was a kid, I inhaled, frequently. That was the point." We know that George W. Bush, Bill Clinton, and JFK got high, as well as many other politicians.
Pot Puffing Politicians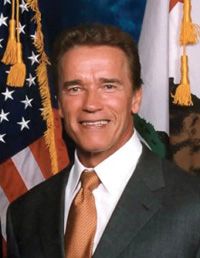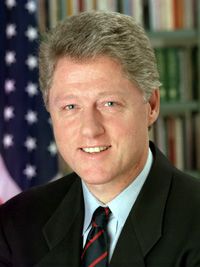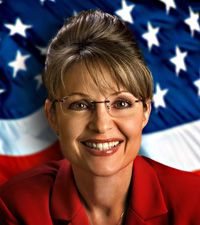 Name Highest Position(s) Party Bruce Babbitt Gov. of AZ, Secretary of Interior Democrat Michael Bloomberg Mayor of New York City Independent Bill Bradley Senator from NJ Democrat George W. Bush President of the United States Republican Jeb Bush Gov of FL Republican Jack Conway Attorney General of KY Democrat Paul Cellucci Gov. of Mayor Republican Lincoln Chafee Senator from RI, Gov. of RI Independent Lawton Chiles Senator from FL, Gov. of FL Democrat Bill Clinton President of the United States Democrat Ted Cruz Senator from TX Republican Andrew Cuomo Gov. of NY Republican Howard Dean Gov. of VT Democrat Mary Donohue Lieutenant Gov. of NY Republican John Edwards Senator from NC Democrat Newt Gingrich Speaker of the House of Representatives Republican Al Gore Vice President of the United States Democrat Gary Johnson Gov. of NM Libertarian John F. Kennedy President of the United States Democrat John Kerry Secretary of State Democrat Ed Koch Mayor of New York City Democrat Richard Lamm Gov. of CO Democrat Connie Mack III Senator from FL Republican Barack Obama President of the United States Democrat Sarah Palin Gov. of AK Republican George Pataki Gov. of NY Republican Claiborne Pell Senator from RI Democrat Rick Santorum Senator from PA Republican Arnold Schwarzenegger Gov. of CA Republican William Scranton III Lieutenant Gov. of PA Republican Jesse Ventura Gov. of MN Independent
Put 'em in the Joint
It may be a fun fact that so many commanders-in-chief got baked and still managed to lead the free world, but there's nothing funny about all the people rotting in jail for the same act due to a wasteful war on drugs. Let's be blunt; if Jeb Bush can blaze it up and still end up being a productive citizen, why is he convinced no one else can?
750,000 people are arrested every year for marijuana offenses in the United States. There are actually now more people jailed for weed than for violent offenses according to researcher and author Eric Schlosser. What's even more absurd is that in 15 states, you can actually receive a life sentence for a nonviolent marijuana offense, yet the average sentence for a convicted murder in the U.S. is merely 6 years.
Recreational use by adults in the privacy of their own homes is one thing, but the ganja has become an important medicine for people with AIDS, cancer, and multiple sclerosis. Many of these ailing patients have been thrown in the joint for trying to alleviate their symptoms. Do we want people taking up space and resources in our crowded jails that were finding a way to relax on the weekend or trying to find pain relief from a terrible disease?
Is it not better to allow states to bolster overwhelmed budgets by legalizing it? There's quite a buzz around how much revenue Colorado and Washington state have reaped in state taxes to pay for roads, healthcare, and schools. We also wouldn't have to support Mexican drug cartels if restrictions on Americans growing plants were lifted.
What do you think?
A Comparison
Let's look at two people and examine the start differences in effects that the war on drugs has had on their lives.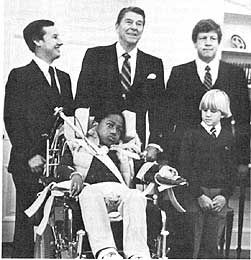 Jonathan Magbie of Washington DC was paralyzed from the neck down after being hit by a drunk driver. He required constant medical attention to breath at night. In 2004 he was charged with marijuana possession after cops found a joint in a car he was riding in. He had no prior criminal offenses of any kind, yet he was given a 10-day sentence in jail. Unable to use a ventilator to sustain his breathing, he died in jail in just 4 days.
Jeb Bush smoked pot while he was a student in Andover, Massachusetts. It helped him stave off boredom, appreciate snacks too much, and made his hijinks particularly hilarious. He was never charged and would later go on to govern the state of Florida where he championed jail time instead of treatment for nonviolent drug offenders (like himself). He also pushed for mandatory prison sentences for drug offenders (with the sole exception of his daughter, Noelle, who enjoyed using crack cocaine).
Florida has been determined to illegally use minor drug offences to disenfranchise the black vote. They systematically purge voter rolls of anyone with a black sounding name (like Shaniqua Washington or Abdul Jefferson Jr.) that merely resembles a list of names of convicted felons from Florida prisons. It is widely known that Republicans could not win in Florida if all votes were applied and counted in a reasonable manner. Instead wild gerrymandering of districts plus systemic disenfranchisement of minorities are used as tools to keep the GOP in power.
Pardon Me, Mr. President
Nothing will bring back people like Jonathan Magbie, or correct the grossly unfair implementation of punishment for various smokers, but we can change things going forward. Mr. Obama should extend pardons to everyone who has served time for smoking marijuana.
No, we aren't going to throw the bowl out with the bong water and include all those convicted of trafficking, selling, or any related violent crimes. We merely mean to unclog our jails by freeing the peaceful stoners and the medical marijuana patients.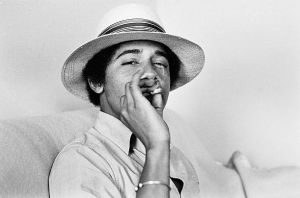 In the past, Presidents have pardoned people for worse offenses. Bill Clinton gave Marc Rich a free pass despite evading taxes to the tune of about $50 million. George H.W. Bush pardoned Caspar Weinberger for illegally conducting arms sales with Iran.
It's true, there has never been such a mass pardon as the one we are proposing, but we should offer the same grace to the unlucky saps that got caught with pot that fate extended to people like the Bush brothers and Obama: a clean record. Let's let them go on to be (or continue to be) productive members of our society. Who knows what innovations we have stifled by putting a weed charge on someone's permanent record?
Congress and state government should also work to hash out more reasonable and uniform penalties for a drug that is far less dangerous than alcohol. Like Washington, Colorado, Alaska, and Oregon, states could dictate that adults can enjoy some Mary Jane in private. Selling and driving while high would of course still be illegal.
There's so much we can do to better the current situation in our country with marijuana. To Republicans and Democrats like Obama and Bush, stop pretending that weed use is such an egregious offense while happily never being subjected to the punishments they dole out on others.
What would you do?
Sources: Salon.com, New York Times, Huffington Post, & PBS