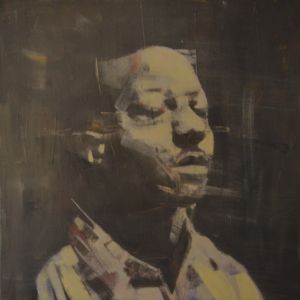 Last Saturday, a young man named Kalief Browder took his own life at the age of 22. Browder spent the last six years of his life as an example of the brokenness of the American justice system, from racism, to its lack of oversight, and worse. Arrested in 2010 for a robbery of which he was not only never convicted, but also never even tried, Browder endured 1000 days of abuse on Rikers Island correctional facility, and then frequently underwent psychological treatment before his death.
What becomes clear from his story is that we, as a society, have failed Browder. We simply decided one day to torture and break him. We declared him guilty until proven innocent, and the damage had already been done. Indeed, in the end, Kalief Browder didn't kill himself... we, in our complacency, killed Kalief Browder.
There are two stories that we have a moral obligation to remember in the wake of Kalief Browder's passing. One, which will continue to get the most press attention, is of the unthinkable injustice he suffered. Journalist Jennifer Gonnerman covered Browder's story exhaustively for The New Yorker and hers is the strongest, most compassionate document of this shameful chapter in American history. Gonnerman chronicled the mishandled robbery case, Browder's unlawful incarceration, and his struggles to re-enter society after his release. It's an excellent, if heartbreaking, piece of journalism.
But there's another story that's just as important to tell in this tragedy. Kalief Browder was not just a victim. Through all of his tribulations, he was a fighter who managed to find opportunity and hope in the midst of what many would see as a hopeless situation. Though he ultimately never overcame his struggles with depression, anxiety, and paranoia following his incarceration, Browder attempted to pursue an education that was denied to him as a high school student. He attended Bronx Community College and got treatment for his mental health concerns at St. Barnabas Hospital.
During this sadly brief upswing in Kalief Browder's final year, he had the courage to tell his story through the national media and the political estate. His efforts resulted in a period of sweeping reform in the New York justice system. Words cannot express how awful it is that such reforms were even necessary, but Browder's decision to lay his soul bare over and over in the public eye has likely saved countless others from having a similar experience.
We remember Kalief Browder not just for his struggles, but for his courage in the face of them. May his family find peace and may the world be made better for his example.