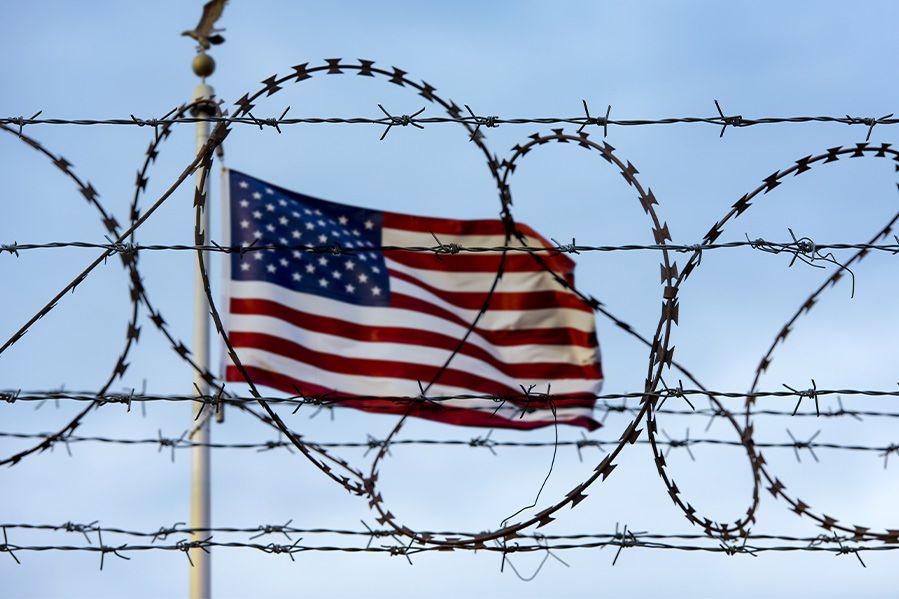 Who should be permitted to immigrate into the United States and other rich nations with great opportunity? How many people should be allowed in? And to what degree should religious teachings guide public policy?
These are questions that countries like the U.S. and the U.K. have been facing for years.
With new immigration policies on the horizon in both nations, faith leaders are weighing in, with some calling for a loosening of border restrictions, and others demanding the borders be closed tighter than ever.
Welcoming the Stranger
A controversial new migration bill is being debated in the U.K. that would vastly restrict immigration and eliminate protections for asylum seekers. 
In response, the Archbishop of Canterbury, Justin Welby, gave a speech to the House of Lords opposing the bill on biblical grounds and citing the principle of "welcoming the stranger."
The reactions to Welby's speech were mixed. Some critics called it an example of "virtue signalling" without proposing an alternative solution to the problem.
However, others thanked Welby for his willingness to speak out. 
"Thank you for your moral leadership and for being the moral compass for the country and our society. And also for showing leaders of other faiths how and when intervention in public affairs is necessary," said Ghanem Nuseibeh, Chair of the U.K. group Muslims Against Anti-Semitism (MAAS).
Housing the Houseless
Meanwhile, in the United States, migrants are flooding the border as Title 42, a pandemic-era policy that restricted immigration into the country, comes to an end. 
Among those stepping up to help migrants are local churches and houses of worship. 
Pastor Rafael Garcia of Sacred Heart Church in the border city of El Paso, Texas says the amount of migrants he expects to see following Title 42's expiration will be "very painful."
"In general, I find that the population outside, which is now mainly men, understand that we cannot help everyone and it's very humbling to me. They're very gracious. They say 'hello' and 'thank you, Father.'"
Faith and the Future of Immigration
Interestingly, faith groups are deeply divided on immigration policy.
For example, some religious circles have a harder-line view when it comes to welcoming migrants. A 2018 survey found that white evangelicals were the biggest opponents of immigration, with over 50 percent of those surveyed favoring restrictions or bans. 
However, there are also plenty of faith leaders and individual churches ready to advocate for migrants and rally to assist them.
Last year, some 165 faith leaders from the US and beyond signed a letter imploring President Biden to drop Title 42 on faith-based grounds.
"Our diverse faith traditions compel us to love our neighbor, accompany the vulnerable, and welcome the sojourner — regardless of place of birth, religion or ethnicity," the letter reads. "Importantly, our faiths also urge us to boldly resist and dismantle systems of oppression."
They also called for President Biden to drop his administration's proposed Title 42 replacement, which will require migrants to apply for asylum in other countries before the United States, arguing that it is "ineffective, harmful, inhumane, and deadly."
As of now, the administration has announced no plans to shift its immigration strategy or to become more welcoming to immigrants.
What is your reaction? Should religious teachings play a role in immigration policy?