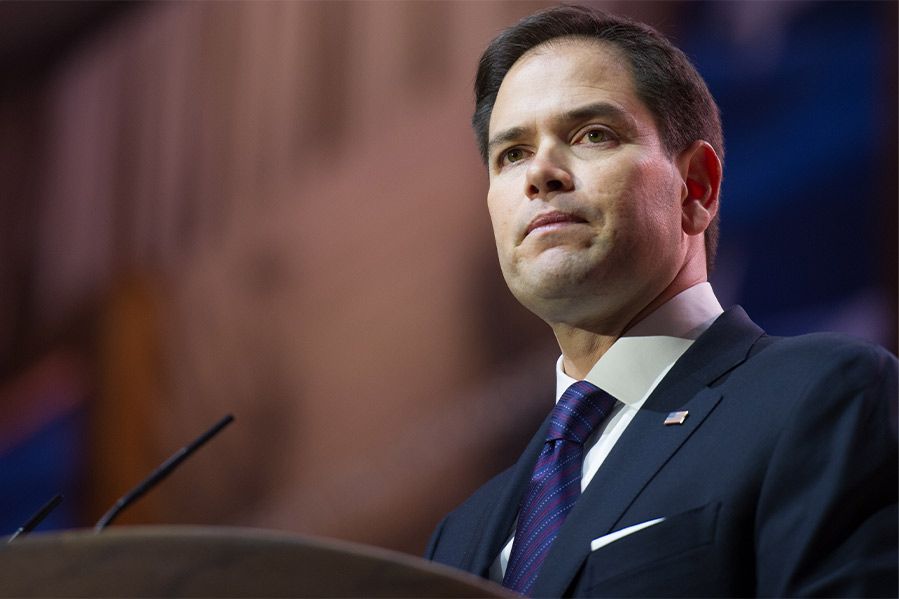 CNN anchor Chris Cuomo made some controversial comments that had the news broadcaster feeling the heat from some Christian critics. 
While on air, Cuomo dubbed Republican Senator Marco Rubio as "Mr. Bible Boy," accusing Senator Rubio of enabling President Trump's recent antics. Cuomo lamented to Lemon that "[Rubio's] got a Bible quote for every moment, he just never speaks truth to power or acts on any of it in the interest of his own state or of this country. They remain, and they all know what they're doing is bogus."
That didn't go down well with many people of faith, who accused Cuomo of unjustly mocking Rubio's beliefs. Others, however, say if you're going to talk the talk you should walk the walk. 
Is a politician's faith fair game for criticism?
Mudslinging Galore
Rubio, for his part, shot back at Cuomo on Twitter.
Rubio, a devout Roman Catholic, tweets a Bible verse nearly every day. In fact, deciding a verse to tweet is part of his morning routine.
"It's not a very difficult thing to decide every day. It's based on the daily reading in the Catholic Church, from the mass… For the most part…it'll give you an Old Testament verse, it'll give you a Psalm, it'll give you a New Testament, and then it'll give you a Gospel. And you can pick from that."
He says he often tries to tie the verse into what's happening in politics or the world at the moment. 
On the other side of the political aisle, the recently-elected Senator Raphael Warnock faced a number of attack ads from his Georgia runoff opponent, Senator Kelly Loeffler, using his own preachings as a cudgel against him – often out of context.
And many of Warnock's political opponents have attacked his pro-choice stance, arguing that you "literally cannot be pro-choice if you are a pastor." Doug Collins, whom Warnock defeated in the primary, stated that "there is no such thing as a pro-choice pastor. What you have is a lie from the bed of Hell."
In fact, the "Religious Left" often face religious gatekeeping like this. Pete Buttigieg, a devout member of the Episcopal Church, frequently had to deal with criticism that his homosexuality and his faith were mutually exclusive, a position he's shot back at. Buttigieg has said that his marriage to his husband "moved [him] closer to God."
An American Tradition
The fact of the matter is, faith-based mudslinging is nothing new in American politics. In fact, it's practically a time honored tradition.
Thomas Jefferson's political enemies depicted him as a godless man who "writes aghast the truths of God's words; who makes not even a profession of Christianity; who is without Sabbaths; without the sanctuary, and without so much as a decent external respect for the faith and worship of Christians."
That was all the way back in the election of 1800.
Politics is a dirty game, this much seems clear to all. But is it OK to attack someone's faith – their sincere religious beliefs – in an attempt to score political points? Should someone's religion be off-limits, or is everything fair in love, war, and politics?