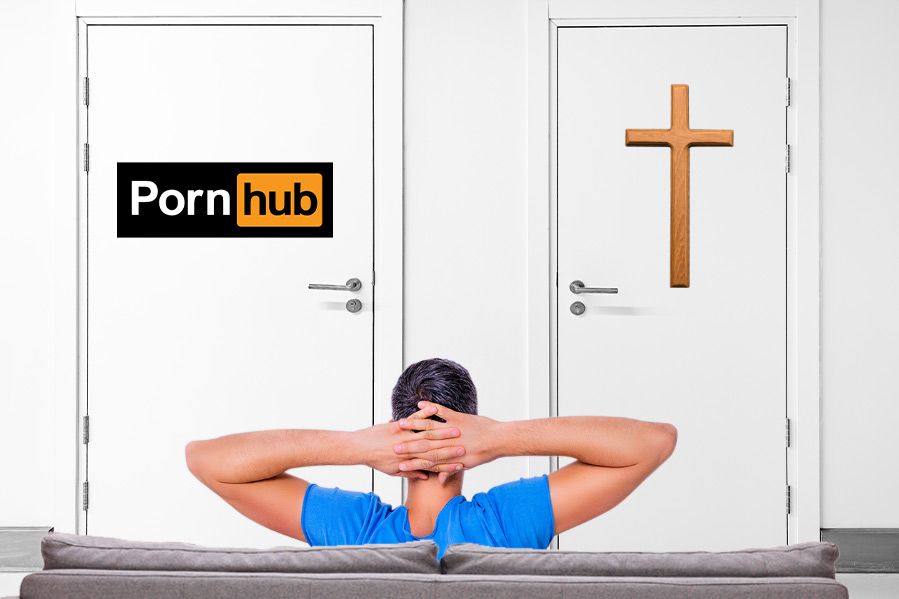 Have you noticed your habits changing during quarantine? Life as we know it has changed in innumerable ways - many Americans are ordering groceries online, spending their entire day on the couch, and applying hand sanitizer at every available opportunity.
But does all this isolation have consequences? Many Americans are frustrated with their lack of social interaction. Some are gaining weight due to lack of gym access. And now, a well-known Christian author is raising the alarm about another potential consequence of the lockdown: getting addicted to pornography.
Is Porn Destructive?
With many of us stuck inside, shut off from the world and with constant internet access and a lot of time on our hands, Christian author Josh McDowell fears that countless men will turn to porn – and become addicted by the time quarantine lifts. And he's not taking this crusade lightly.
"[Porn] is right at this moment destroying more churches, more pastors, more marriages, more people's lives, more relationships than any one thing has ever done simultaneously in history," he said in an interview with Christian Post. He fears that porn addiction will spike, a problem that will poison society and take "years to recover."
And it's not just relationships that pornography destroys, McDowell argues. He also called it "by far the greatest cancer ever to the church."
The Christian War on Porn
If McDowell's name sounds familiar, it's because he's no stranger in the war against pornography. He's been fighting the fight against pornography for a long time, and even has dozens of blog articles about pornography on his website. In 2017, he caused a stir when he urged parents to start warning children about pornography as early as 5 years old. And he compared preparing children for the reality of internet pornography to preparing them for the harsh reality of drug abuse.
But McDowell isn't the only Christian leading the charge against pornography. Last month, author and Christian Post contributor Dr. Michael Brown wrote an article condemning Pornhub for offering free premium pornography subscriptions to the countries hit hardest by COVID-19. Brown says that "porn leads to shame. To pollution. To degradation. To perversion. To death… It is prayer, not porn, to the rescue."
These faithful anti-porn crusaders are certainly right about one thing: adult entertainment has become more popular than ever during the quarantine. Industry leader Pornhub saw their traffic increase by 25% in the United States alone since the quarantine began. Curiously, users are also searching for coronavirus related videos, with over 17 million searches for terms like "coronavirus" and "COVID" – a trend which may inspire a whole new genre for watchers to enjoy. 
A Moral Argument
Despite strong sentiments from religious leaders, many supporters argue that pornography isn't a threat at all. In fact, some say that pornography actually has net benefits to society. Everything from "increasing tolerance of other people's sexualities," to "sustaining sexual interest in long-term relationships" has been attributed to pornography consumption.
So if porn use is indeed on the rise in America, is it a risk to our mental and spiritual health?
What do you think? Is porn addiction a serious threat during quarantine, or this merely a case of Christians trying to force their strict moral standards onto the rest of society?