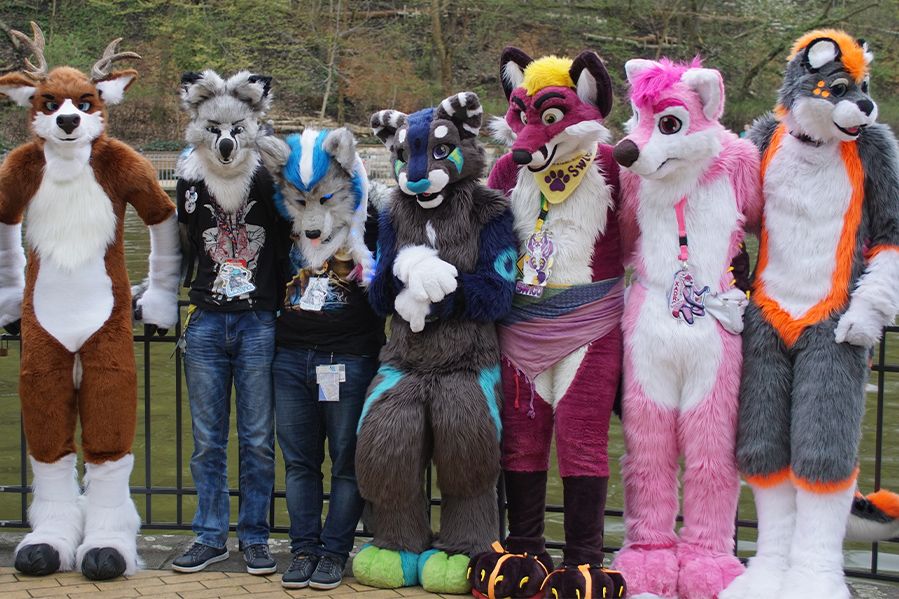 A group of religious furries say they're forced to keep their Christianity in the dog house out of fear that their fellow furries will ostracize them for their beliefs.
Let's back up a bit.
Furries, if you're not aware, are members of an anthropomorphic subculture that dress up as animal characters. Those involved make or buy furry costumes for their 'fursona', an avatar representing their particular anthropomorphic identity. 
The furry community is largely a progressive one. They are young, liberal leaning, and many are LGBTQ – some ~12% of furries identify as transgender, for example, which is 20 times higher than the general population.
Furries also tend to be secular. And while they're largely accepting and welcoming of different sexualities, genders, and ethnicities, that openness apparently doesn't extend to religious beliefs.
A group of evangelical furries is speaking out, claiming they are afraid to disclose their faith out of fear that they'll be doxxed and outcast from the community.
Some find the irony rather rich. Being forced to keep a core part of your identity in the closet, for fear of persecution? Where have we seen that before?
Fur Mongering
Members of the Christian Furry Fellowship (CFF) report conflicting feelings about their faith and their fursonas. The CFF believes that engaging in same-sex sexual relationships is morally wrong, according to biblical teachings.
They want to share the gospel, but fear that they'll be ostracized by their fellow furries if word of their anti-gay beliefs gets out.
This has led to some attention-grabbing headlines:
Evangelizing to a community that is more than 50% LGBTQ is probably a tough sell.
A highly publicized incident involving a Christian lawmaker didn't help matters. Earlier this year, Nebraska politician Bruce Bostelman falsely claimed that some schools are catering to furries by considering putting litter boxes in bathrooms. 
"They meow and they bark and they interact with their teachers in this fashion," Bostelman said during a speech. "And now schools are wanting to put litter boxes in the schools for these children to use. How is this sanitary?"
That statement turned out to be a baseless rumor, and Bostelman ultimately retracted and apologized for the statement. But the negative attention hurt the furry community, who felt they were being mocked by religious conservatives.
What's a Faithful Furry To Do?
The kitty litter incident underscores the difficult position many in the Christian Furry Fellowship are in. Many conservative Christians view furries as a joke at best.
Those in the furry community are wary of evangelicals, who are generally not on board with furries' whole sex-positive, pro-LGBTQ lifestyle.
That means Christians who dress up in these avatar costumes are left stuck in the middle, hiding their Christian side from their fellow furries, and their furry side from other Christians. 
But many secular and LGBTQ people aren't exactly feeling empathetic towards Christian furries having to keep their faith a secret.
They point out the irony in a Christian group complaining about having to hide a part of themselves for fear of being persecuted and disowned from their community. After all, it has been Christian persecution that has forced them to hide or downplay their sexual orientations for decades. Furries ask: why should they be sympathetic when Christians have to hide their faith?
What is your reaction?