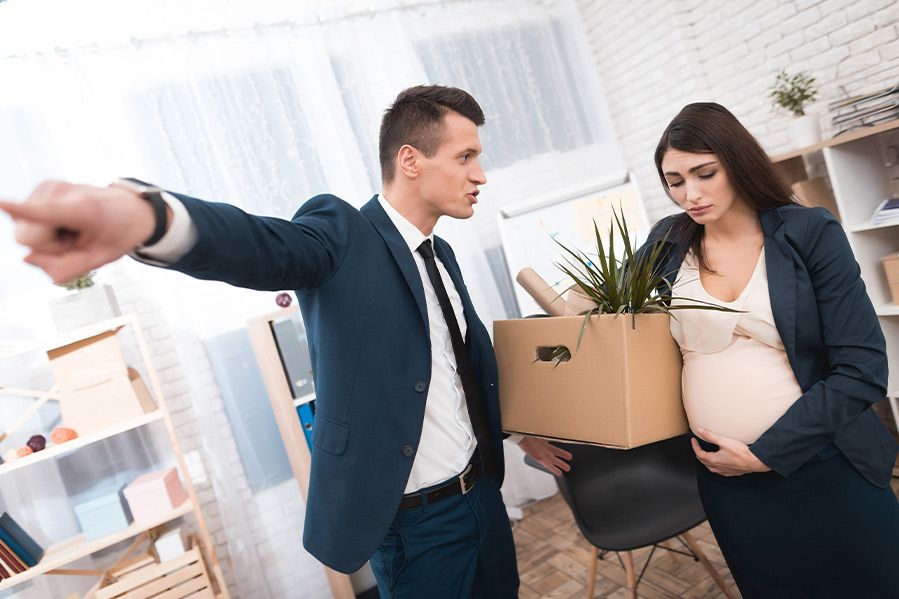 General incompetence, distrust, not a good fit… there are many legitimate reasons an employer might let you go. Should having sex out of wedlock be one of them?
That question is at the heart of a recent case featuring an evangelical CEO, an employee code of conduct demanding "righteous living" of its employees, and a woman who just wants her job back.
It's the latest incident to revive a debate over religious views in the workplace and their effect on women. 
You're Fired!
Administrative assistant Caitlin O'Connor got a surprise last June when she was fired from her company, Ramsey Solutions, after announcing she was pregnant. HR cited the fact that she wasn't married to the father of her unborn child (the couple were longtime partners but hadn't tied the knot). O'Connor filed a lawsuit arguing she was wrongfully terminated. 
Dave Ramsey, the company's CEO and well-known personal finance guru, insists that he has the right to fire employees who don't behave in accordance with certain evangelic values – both at work and in their personal lives. And he stands by his decision to show unmarried pregnant women the door. 
The law is not so clear. The Pregnancy Discrimination Act, an amendment to Title VII of the Civil Rights Act of 1964, makes it illegal to discriminate on the basis of pregnancy or childbirth.
But Ramsey's lawyers relied on a technicality: they argued that O'Connor wasn't fired for getting pregnant, she was fired for having premarital sex.
Nor was she an outlier – court filings revealed that twelve other women have been fired by Ramsey Solutions for premarital sex in recent years.
Beware the Baby Bump
Cases like these are more common than you might think. 
In 2013 a woman named Teri James sued a Christian school after she was similarly fired for premarital sex (again, her employer found out when she became pregnant).
Back in 2011, a Catholic school district in Cincinnati fired Christa Dias for getting pregnant (while unmarried) via artificial insemination.
Even Senator Elizabeth Warren says she was fired early in her career for visible pregnancy. She recounted an experience early in her teaching career in a 2019 tweet:
Do Religious Rules Discriminate Against Women?
Many critics point out that bans on extramarital sex are clearly slanted against women. Why? Because they're the ones getting pregnant. 
"It is certainly going to be more obvious because of pregnancy," stated Vanderbilt University law professor Jennifer Bennett Shinall. "It is going to be more obvious if a woman is engaging in premarital sex than men." She pondered if companies scrutinize the sex lives of their male employees as much as their female ones.
It's a tough egg to crack for the courts. Discriminating against pregnant women is illegal, but being an individual who has premarital sex is not a protected class.
Companies and organizations that require employees to abide by such religious values are betting on the fact that the courts will side with their reasoning that the women were fired for the sex, not the pregnancy. After all… the sex did technically come first.
Where do you stand? Do religious employers have the right to fire pregnant, unmarried women for engaging in premarital sex, or is the whole concept inherently discriminatory towards women?