Created and reviewed for accuracy by researchers at the Universal Life Church Ministries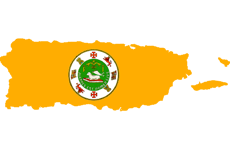 Congratulations! If you've found yourself at this page it is likely that you are either planning to be married or have been asked to perform a wedding ceremony in Puerto Rico. Ordained ministers of the Universal Life Church have successfully performed thousands of legal marriages in this U.S. territory. The information provided below will walk you through the steps one must follow to become a minister and perform a valid wedding ceremony in Puerto Rico.
Quick Facts
ULC Ordination Accepted: Yes

Minister Registration Required:

Yes

Minister's Residency:

Irrelevant

Minister's Minimum Age:

18 Years old

Marriage License Waiting Period:

None

Marriage License Valid For:

10 Days

Marriage License Return Within:

10 Days After
1

How to Become an Ordained Minister in Puerto Rico

The Universal Life Church makes it free and easy to get ordained to officiate weddings. We accept people of all faiths and backgrounds; anyone called to the ministry for any reason can get ordained. Just complete the Online Ordination Request Form and submit it. Get started by clicking below.
2

Officiating a Wedding in Puerto Rico

To perform a legally binding wedding in Puerto Rico, you and the members of the couple will want to contact both the Departamento de Hacienda and the Demographic Registrar offices to ask about the process. Please keep in mind that these offices aren't exactly known for short waiting times. Say that you are a minister officiating a wedding and ask what church documentation you'll be required to submit. Whatever their answers, all ordination documentation is available to buy in our Church Supplies section on the main menu of the website. Listed below is the contact information for those two offices:

Departamento de Hacienda
10 Paseo Covadonga
San Juan PR 00901 (Phone: 787.721.2020)

Demographic Registrar
500 Ochoa Bld Tanca St
Old San Juan PR 00902 (Phone: 787.767.9120)

3

Puerto Rico Officiant Requirements

Now that you've spoken with the local marriage authorities, you need to purchase the documents that they require of you. First log in to your account on the website, then enter the Church Supplies section from the main menu and select your items. Based on feedback we've received from ministers in Puerto Rico, you should probably pick up an Ordination Credential and a Certified Letter of Good Standing.

In addition to church documents, you'll have to provide some personal items as well. Again, you'll want to double check with the local marriage authority, but it would likely include a government-issued I.D., a 2x2 passport-style photo of yourself, and an IRS stamp. The couple will likely need to be physically present when you submit these items to officials in San Juan.

The couple will be very busy meeting their own requirements and a good deal of these are time sensitive, so please plan things out well in advance.
4

How to get Married in Puerto Rico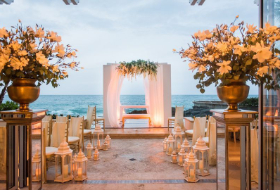 Puerto Rico's Top Wedding Spot
Condado Vanderbilt Hotel
All marriage licenses for weddings in Puerto Rico are issued at the Demographic Registrar in Old San Juan. While it is the couple's duty to pick up the marriage license, you as their minister can give them a heads up that they will need to submit many items in a short span of time so they will need to plan accordingly. The couple should call the office to get exact and current requirements, but they should expect to bring something along the lines of a photo I.D., an affidavit of intent to marry, and copies of birth certificates. The couple will also be required to undergo a medical examination by a doctor on the island.

Once the marriage license is obtained, the wedding must take place within 10 days. After the ceremony has been performed, you have an additional 10 days to submit the license back to the Demographic Registrar.

---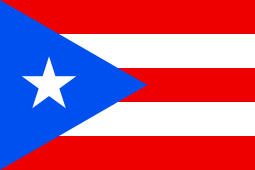 Marriage in Puerto Rico is governed by Chapter 31 of Title 31 of the Code of Puerto Rico. Ordained ministers of the Universal Life Church have successfully solemnized thousands of weddings in this U.S. territory. Below, you will find that we have reproduced a relevant excerpt of this code.
Title 31 Subtitle 1 Part 3 Chapter 31:

§ 243. Authorization and celebration of marriage - Who may celebrate. All regularly licensed or ordained priests or other ministers of the Gospel, Jewish rabbis, and the judges of the Supreme Court, judges of the Appeals Court, judges of the Court of the First Instance, the judges of the United States District Court for Puerto Rico, may celebrate the marriage rites between all persons legally authorized to marry.

⇓ Show the rest