Created and reviewed for accuracy by researchers at the Universal Life Church Ministries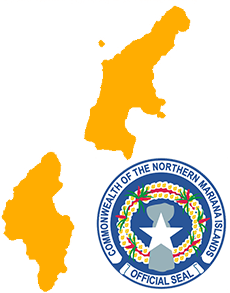 Congratulations! If you've found yourself at this page it is likely that you are either planning to be married or have been asked to perform a wedding ceremony on the Northern Mariana Islands. Ordained ministers of the Universal Life Church have successfully performed thousands of legal marriages in this U.S. territory. The information provided below will walk you through the steps one must follow to become a minister and perform a valid wedding ceremony on the Northern Mariana Islands.
Quick Facts
ULC Ordination Accepted: Yes

Minister Registration Required:

No

Minister's Residency:

Irrelevant

Minister's Minimum Age:

18 Years old

Marriage License Waiting Period:

None

Marriage License Valid For:

60 Days

Marriage License Return Within:

10 Days After
1

How to Become an Ordained Minister in Northern Mariana Islands

If you haven't already, you should get ordained online with the Universal Life Church. Ordination is free and can be completed in just a matter of minutes. Thousands of legally valid marriages are performed by ULC ministers around the world every year. Begin the process by clicking the big blue button below!
2

Officiating a Wedding in Northern Mariana Islands

Next, you should contact the Office of the Mayor in Saipan. Let them know that you are a minister of the Universal Life Church in Seattle, and ask what they will require of you to officiate a legal marriage.

Office of the Mayor Saipan
P.O.Box 501457
CTC Building Oleai,Teer Dive
Saipan 96950
670 234 6208

3

Northern Mariana Islands Officiant Requirements

After you've contacted your marriage authority, you should visit our online store to purchase whatever documentation will be required. We typically advise ministers in the Northern Mariana Islands to get a Classic Wedding Package and a Certified Letter of Good Standing.

Although minister registration is not required in the commonwealth you may be asked to display proof of your ordination to the office before they will accept the marriage as having been legally solemnized. Having this proof of your ordination can also provide a great deal of peace-of-mind to any couple that you intend to marry. Additionally, please attempt to leave at least 3 weeks between the date of the wedding ceremony and your order, to ensure that you receive all of your materials in advance.
4

How to get Married in Northern Mariana Islands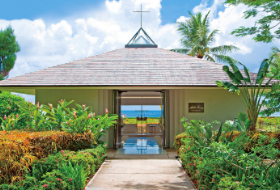 Northern Mariana Islands's Top Wedding Spot
Hyatt's White Sands Chapel
The couple will need to submit an application for a marriage license with the Office of the Mayor. As the minister you should make sure that they contact the office well in advance to ensure the couple has all of the required documents they will need to submit the application. The license is valid for 60 days and there is no waiting period once they have properly submitted the license application.
---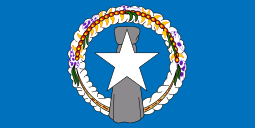 Marriage in Northern Mariana Islands is governed by Chapter 2 of Title 8 of the Code for the Northern Mariana Islands. Ordained ministers of the Universal Life Church have successfully solemnized thousands of weddings in this U.S. territory. Below, you will find that we have reproduced a relevant excerpt of this code.
Title 8 Division 1 Chapter 2 Article 1

§ 1203. Two Noncitizens or Noncitizen and Citizen; Requisites of MarriageContract; Ceremony.

The presence of two witnesses, at least, is required for the celebration of a marriage between two noncitizens or between a noncitizen and a citizen of the Trust Territory. The marriage ceremony shall be performed in the Commonwealth. The marriage rite may be performed and solemnized by an ordained minister, a judge, the Governor or by any person authorized by law to perform marriages, upon presentation to that person of a license to marry as prescribed in 8 CMC § 1202. The person solemnizing a marriage may receive a fee to be stipulated by the parties, or the gratification tendered.

⇓ Show the rest