Created and reviewed for accuracy by researchers at the Universal Life Church Ministries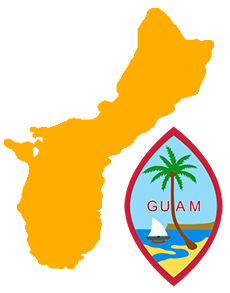 Congratulations! If you've found yourself at this page it is likely that you are either planning to be married or have been asked to perform a wedding ceremony in Guam. Ordained ministers of the Universal Life Church have successfully performed thousands of legal marriages in this U.S. territory. The information provided below will walk you through the steps one must follow to become a minister and perform a valid wedding ceremony in Guam.
Quick Facts
ULC Ordination Accepted: Yes

Minister Registration Required:

Yes

Minister's Residency:

Irrelevant

Minister's Minimum Age:

18 years old

Marriage License Waiting Period:

5 days or none with $50 fee

Marriage License Valid For:

60 Days

Marriage License Return Within:

10 Days After
1

How to Become an Ordained Minister in Guam

If you haven't already, you should get ordained online with the Universal Life Church. Ordination is free and can be completed in just a matter of minutes. Thousands of legally valid marriages are performed by ULC ministers around the world every year. Begin the process by clicking the big blue button below!
2

Officiating a Wedding in Guam

Once you've been ordained, you should contact the Office of Vital Statistics and confirm what documents you will need to provide them. Just introduce yourself as a minister and ask if they will require of you to officiate the wedding.

Office of Vital Statistics
Location: Rancare Commercial Building CBU Box 109
761 S. Marine Corp Drive
Tamuning, GU 96913
Phone: (671) 735-7185/7280 | Fax: (671) 734-5910

3

Guam Officiant Requirements

After you've contacted your marriage authority, you should visit our online store to purchase whatever documentation will be required. We typically advise ministers in Guam to get our Classic Wedding Package and a Letter of Good Standing. Minister registration is required in Guam and the documents provided in the Classic Wedding Package as well as the Certified Letter of Good Standing will satisfy the requirements of the local marriage authority and lead them to accept the marriage you perform as having been legally solemnized.

Additionally, please attempt to leave at least 3 weeks between the date of the wedding ceremony and your order, to ensure that you receive all of your materials in advance.

In Guam, every ordained minister needs to register with the Office of Vital Statistics before she or he will be permitted to legally perform a wedding. As mentioned earlier, we would strongly advise any minister to purchase the Classic Wedding Package and add on a Letter of Good Standing to ensure that your ordination will be accepted by the Guam authorities.
4

How to get Married in Guam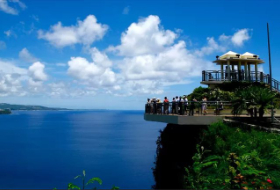 Guam's Top Wedding Spot
Two Lovers Point
Make sure that the couple has picked up their Guam marriage license from the Department of Public Health & Social Services. They should contact the department in advance to ensure they bring the appropriate documentation with them when picking up the license. This license is valid for 60 days, and there is a 5-day waiting period between when the couple receives the marriage license in Guam and when the ceremony may be legally performed although they can have the waiting period waived by paying an additional fee. Please be aware that the signed license must be returned to the issuing office within 10 days of the wedding ceremony.
---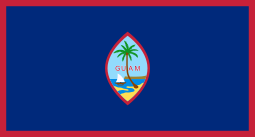 Marriage in Guam is governed by Chapter 3 of Title 19 of the Code of Guam. Ordained ministers of the Universal Life Church have successfully solemnized thousands of weddings in this U.S. territory. Below, you will find that we have reproduced a relevant excerpt of this code.
Title 19 Chapter 3:
§ 3204. Who May Solemnize.

(a) Marriage may be solemnized by:

(1) I Maga'lahen Guåhan (the Governor of Guam), or his substitute;

(2) the judges of the U.S. District Court, and the Superior Court of Guam;

(3) all ordained clergymen and priests of whatsoever religious faith who are recognized as such by the religious body whose faith they represent;

(4) the Director of Revenue and Taxation, the Director of Administration, and the Director of Public Health and Social Services;

(5) the Speaker of I Liheslaturan Guåhan (the Guam Legislature), or his/her designee; and

(6) all village Mayors and Vice Mayors.

(b) No regularly licensed or ordained minister or any priest, or similar official of any religious organization, is required to perform the solemnization of any marriage.

⇓ Show the rest