Officiant: Rev. Lee Ann McCluer
Wedding Location: Galveston, TX – Jamal Park Fishing Pier
Contact: Lee Ann McCluer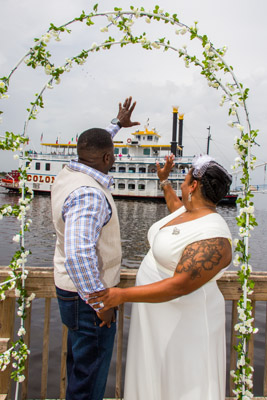 This is a fishing pier (believe it or not) which made a beautiful unique location for a lovely wedding. As fate would supply the local Paddlewheel boat came by and the riders cheered and waved and the captain blew the horn. It was so special. The wedding arch is one of the special things I supply for my ceremonies.