ULC Officiant: Alexandra Paez-Ferreira
Location: New York City
Ordained: 2011-06-28
Contact: Knot by the Sea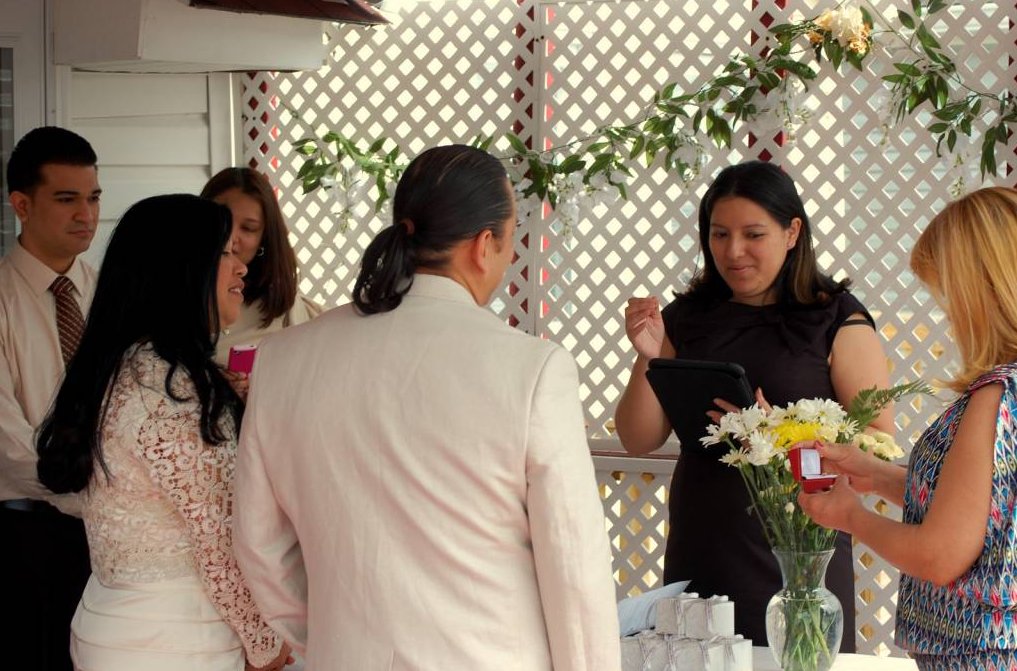 Our aim is to simplify the experience of one of the most important days of your life, our mission to provide an exceptional service with nothing less than the best. We offer three main services for your wedding needs: Wedding officiant services in New Jersey and New York City, wedding planning services, as well as Photography + Officiant Packages for small weddings and elopements. Your dreams and ideas are the reason why we are here. We will ensure that your wedding is not only amazing, but also stress free, and takes into consideration everything that you hold important in your life. Every wedding ceremony is unique and I'm happy to sit down with you to create that special ceremony in which we incorporate your beliefs, your thoughts.
Reverend Alexandra Paez-Ferreira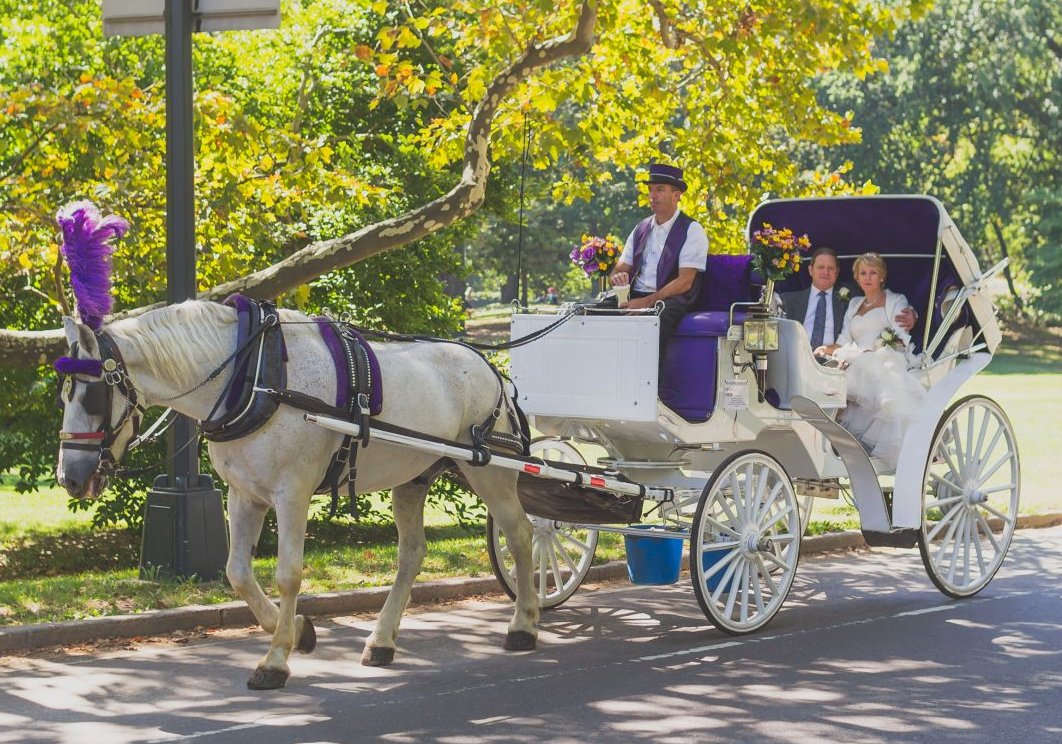 New York Central Park weddings are best in the summer in a carriage right after wedding vows.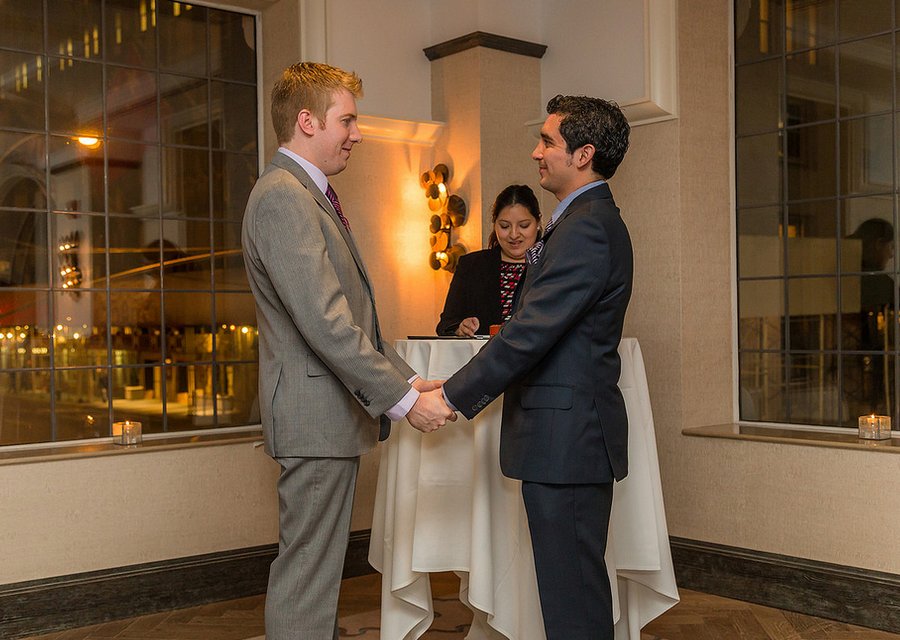 The supreme court has enabled thousands of same sex couples to get married and have traditional wedding ceremonies. Here a friend officiates.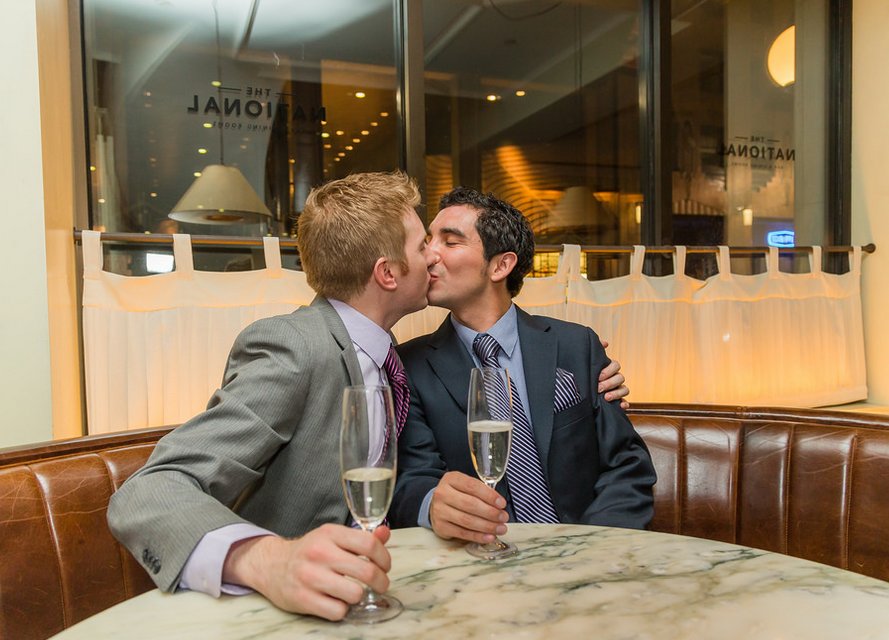 Love and wedding champagne.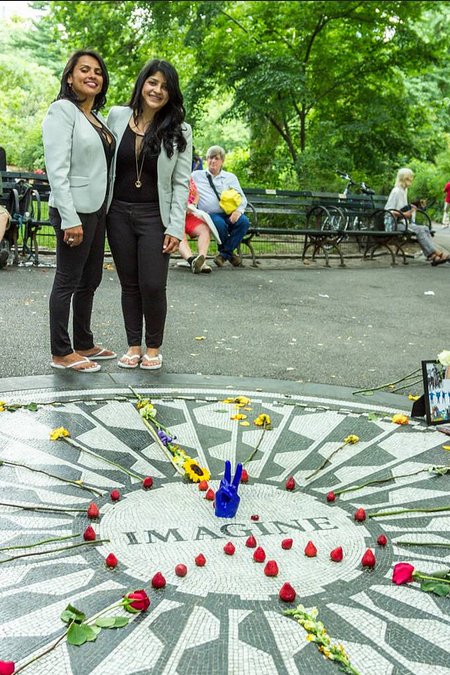 Imagine if the decorated sun dial could turn into a wedding cake.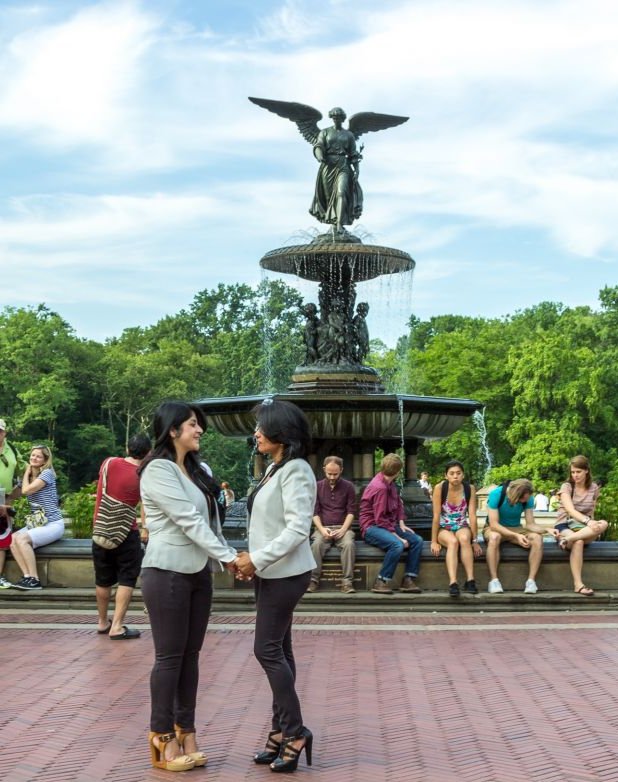 Two lovers on their wedding day in black and white wedding attire under the fountain of love.
A summer classic but simple wedding photo under the gazebo.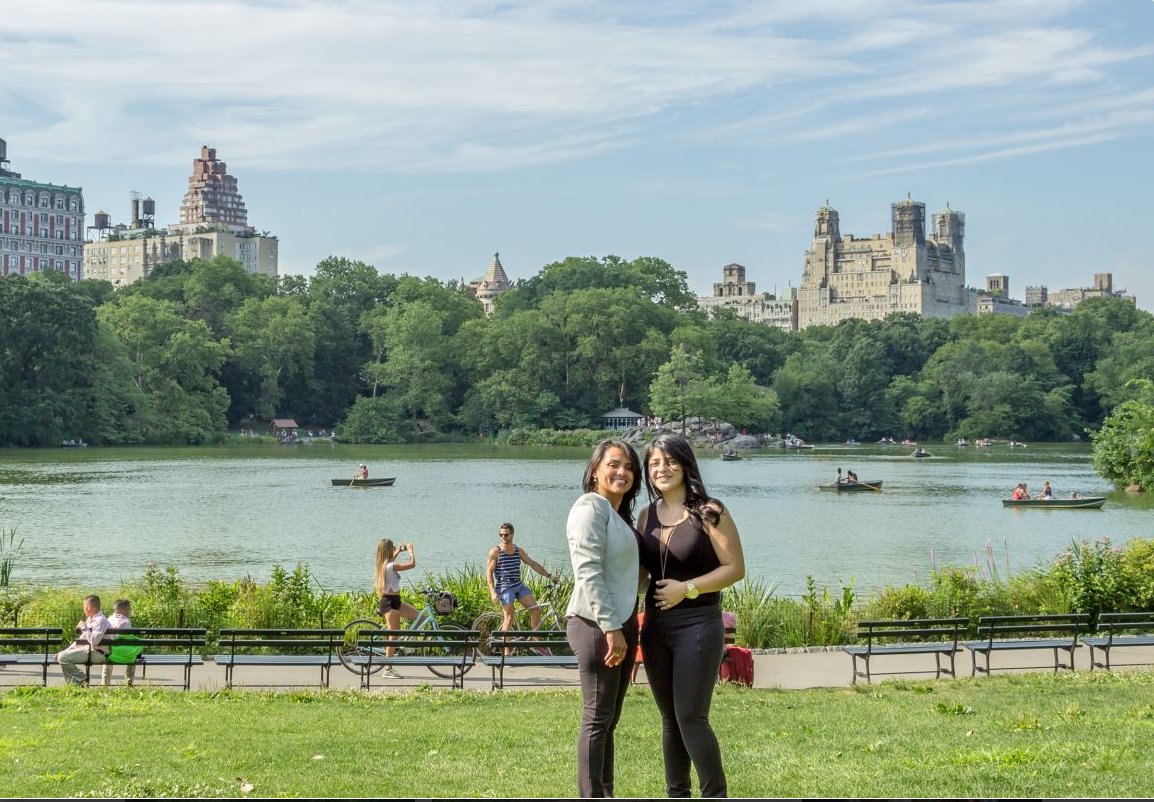 New York's informal wedding photo-shoots for every wedding couple.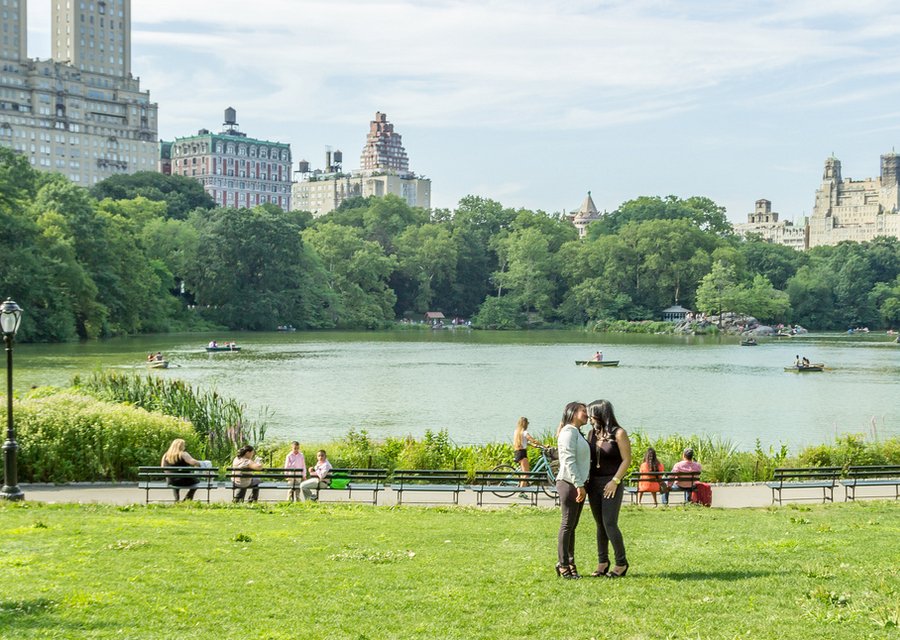 The brides kiss.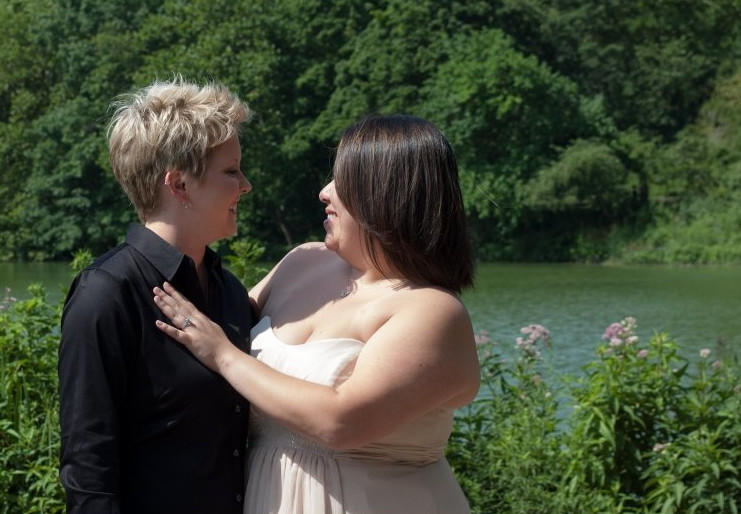 Classic same sex couple dressed in black and white.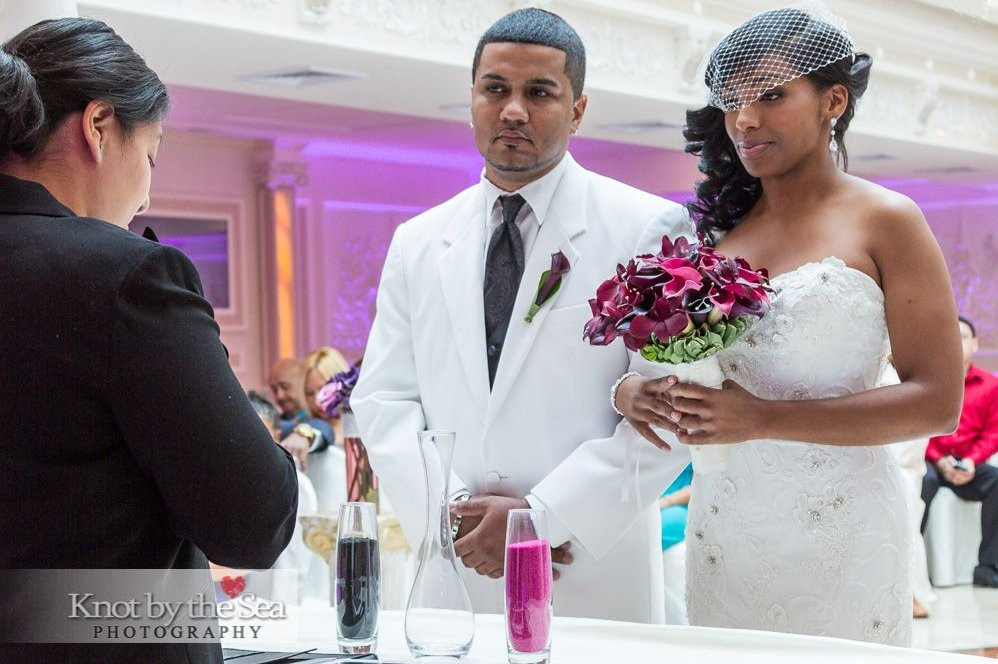 As the officiate reads the vows this couple draped in white is about to bind their love.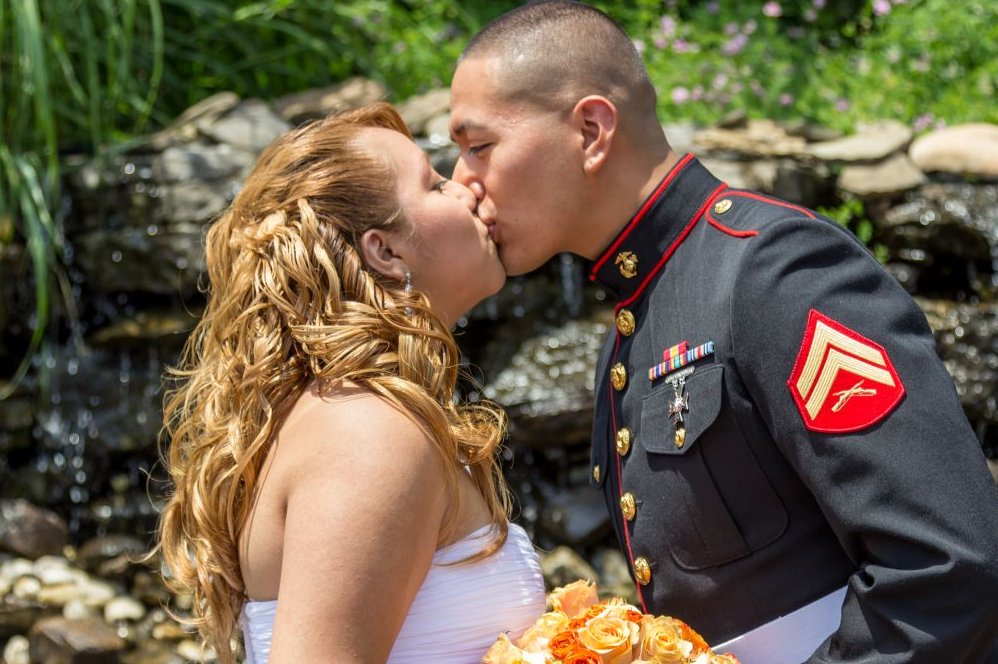 Military weddings under the sun are always awesome.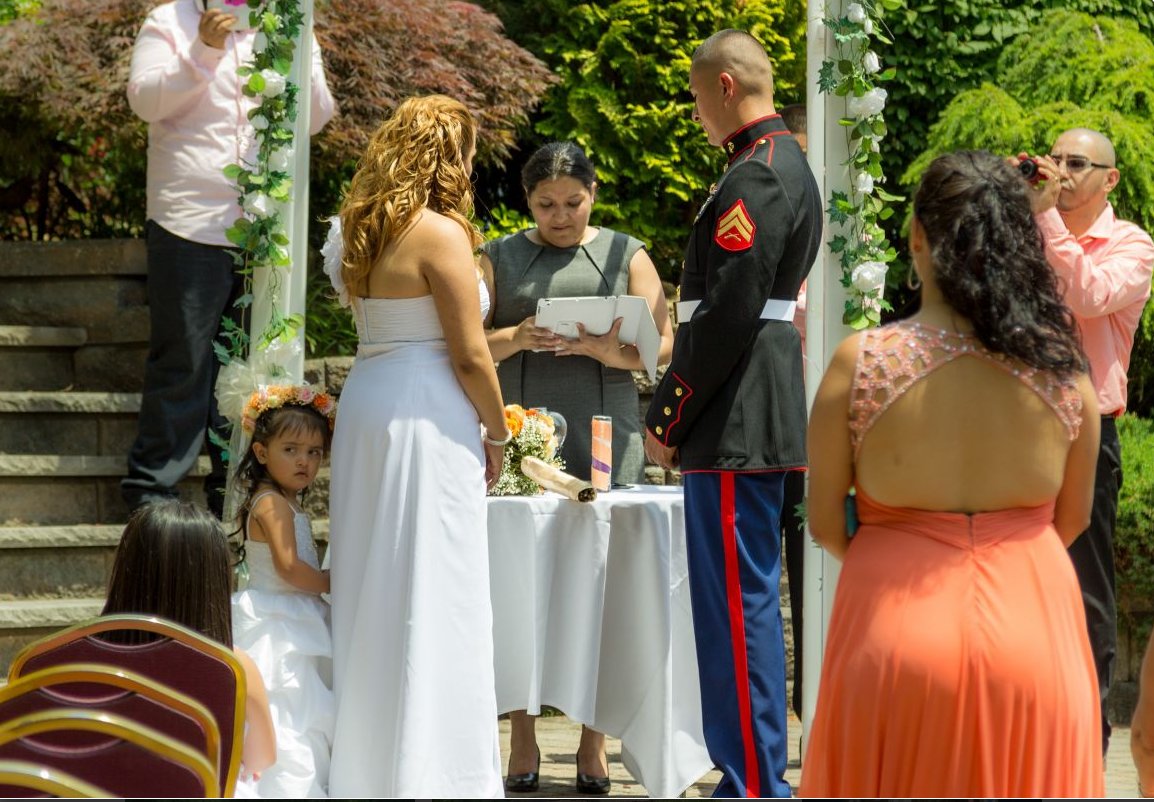 The flower girl looks on as the wedding officiant reads the wedding vows to the bride and groom.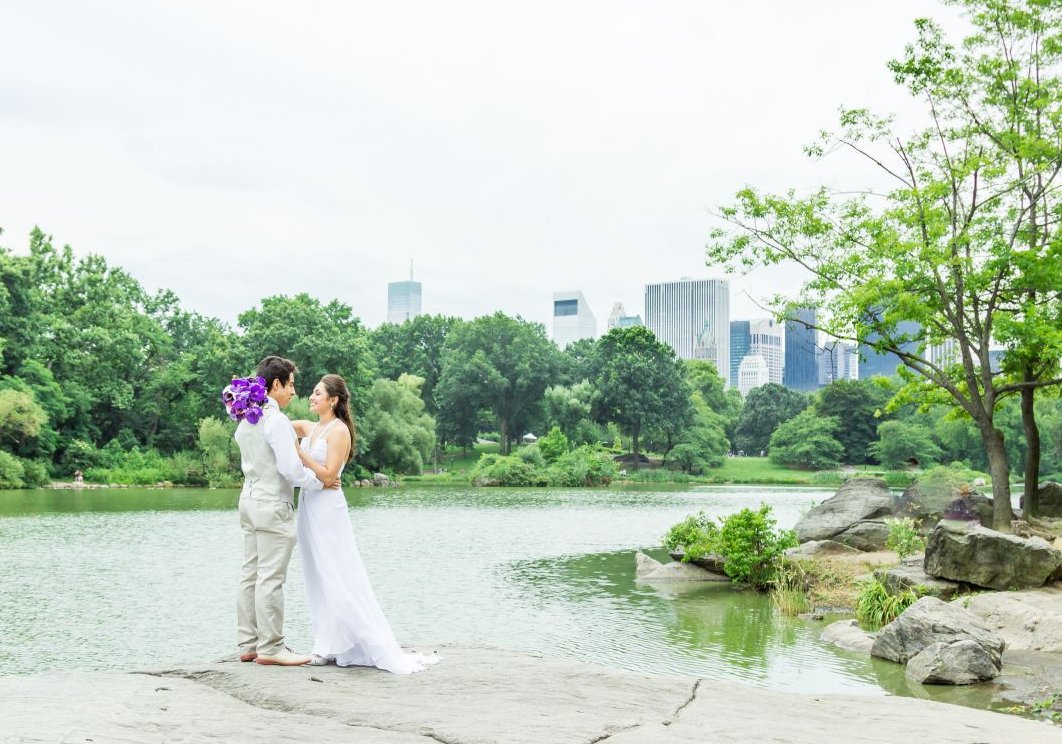 A formal gown, a new husband, and a wedding bouquet of purple flowers on a sunny day.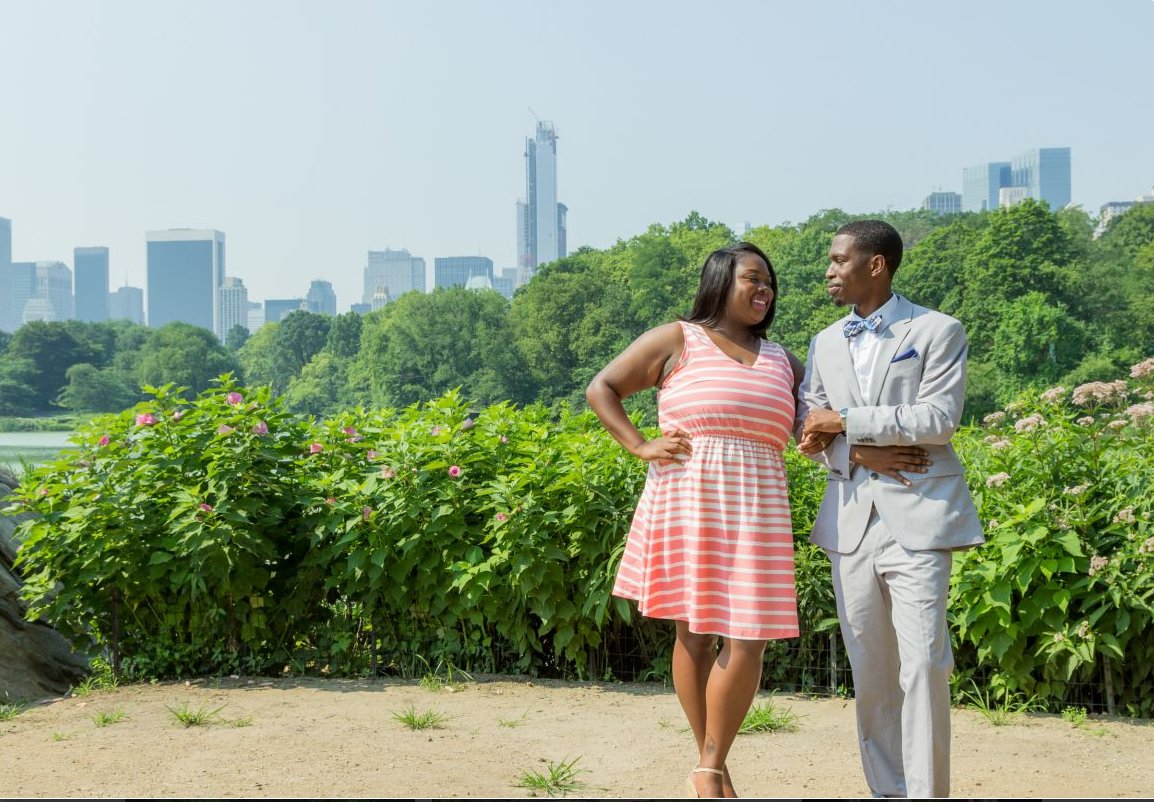 The color is orange with a smile, embracing a sunny day of love.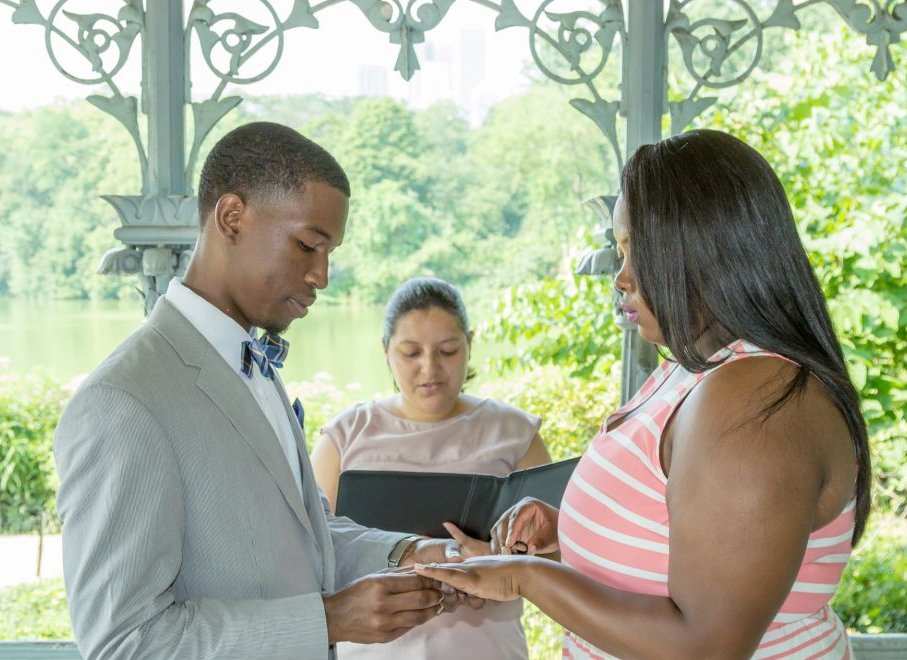 I pronounce you man and wife as the couple shares wedding rings.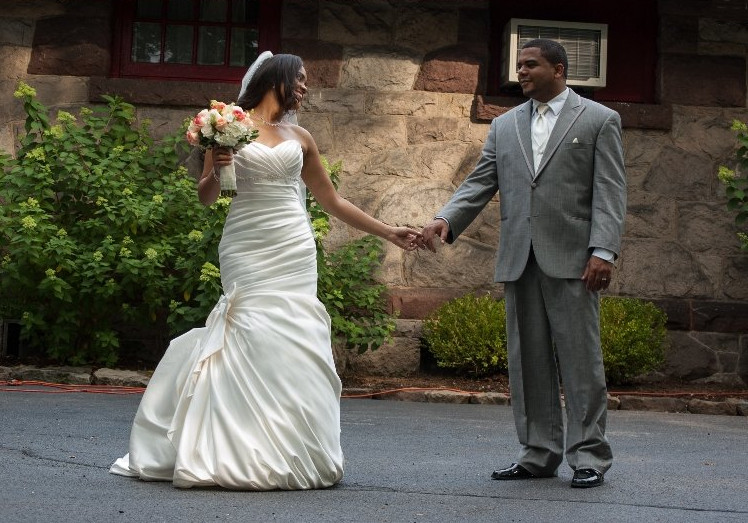 A first bride displays boutique wedding gown that is the envy of any new bride.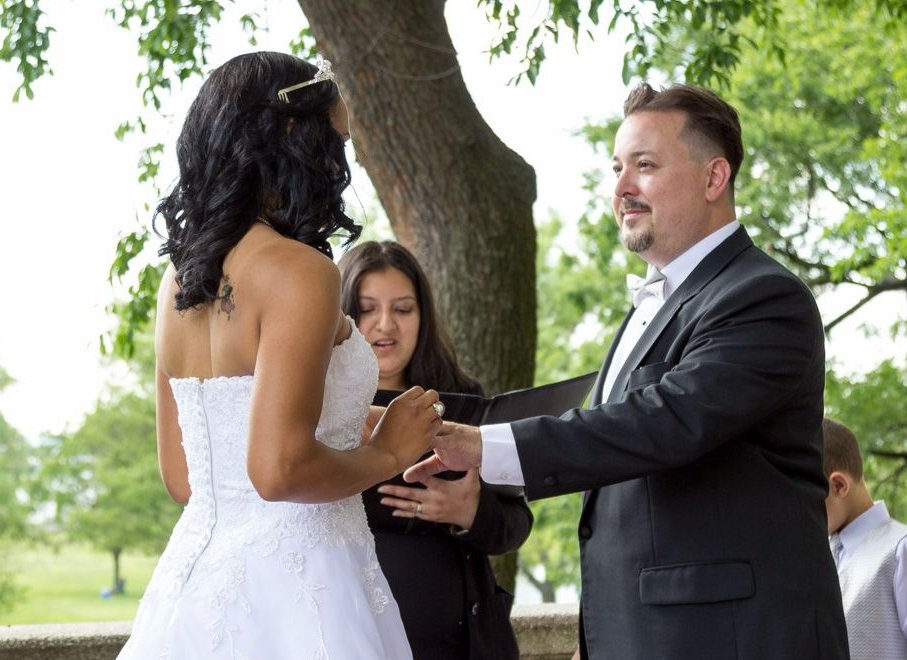 With a smile and saying the word I do this wedding day will be remembered.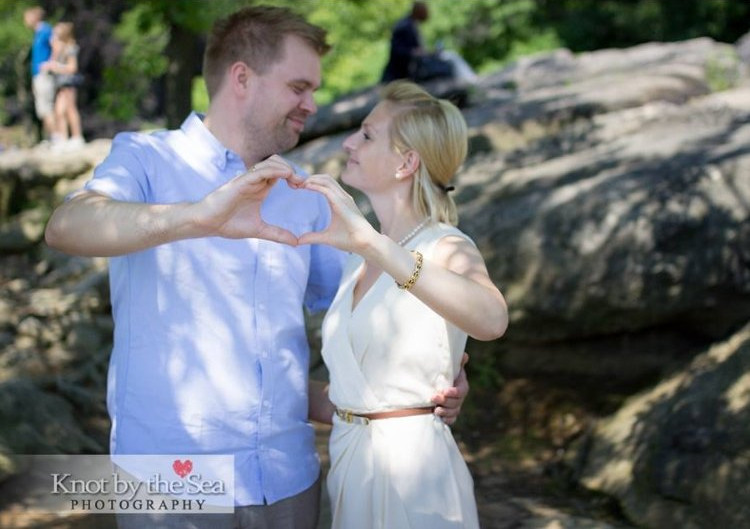 It's a heart merged in the hands of a couple in love.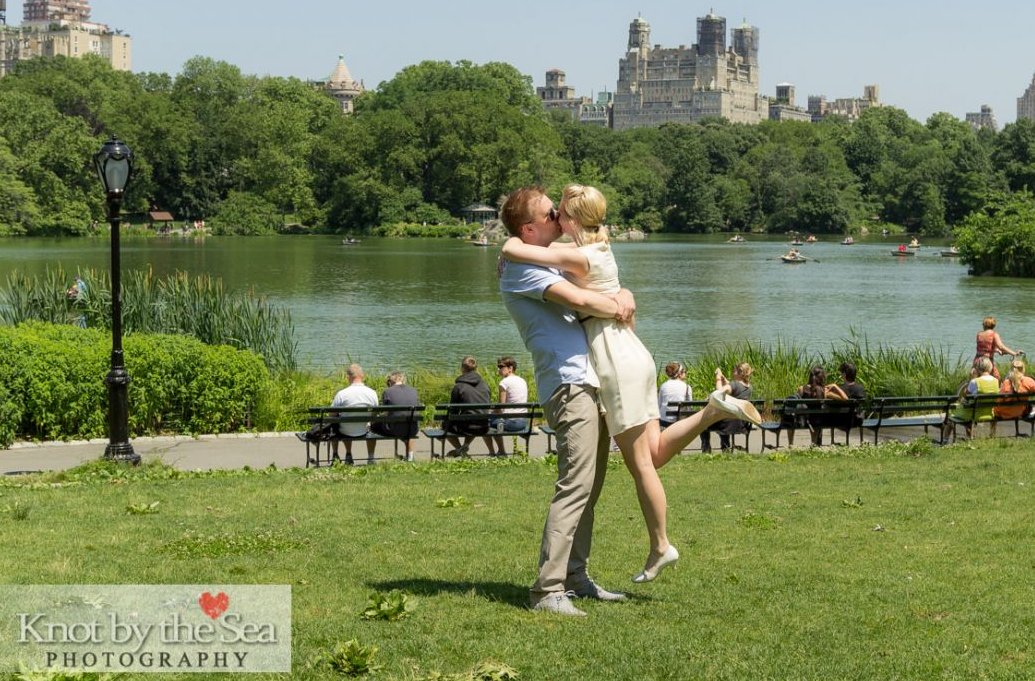 Swept off her feet by her new husband.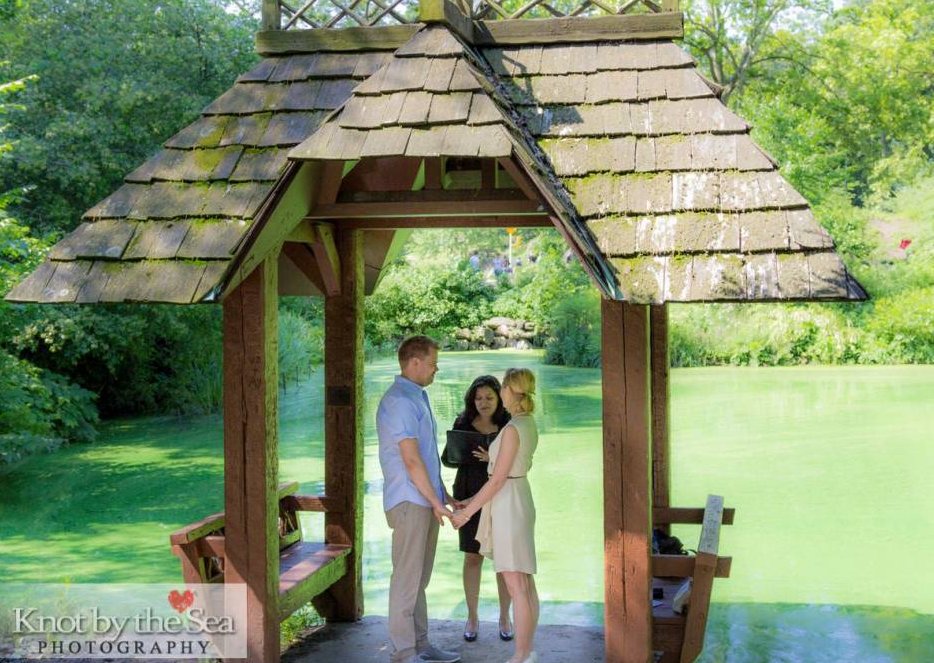 Wedding vows repeated under the gazebo.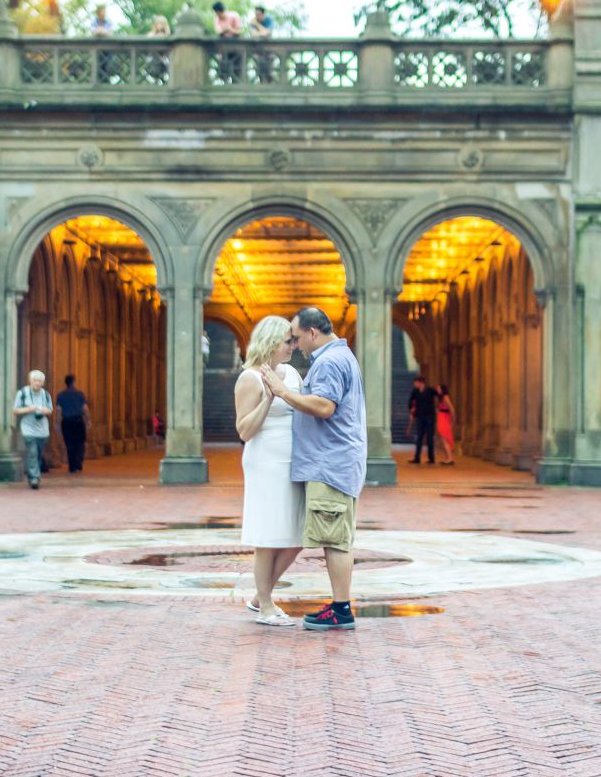 Dancing in the park after a wedding day reciting songs of love.
Two brides two bouquets and a back drop of flowers and love.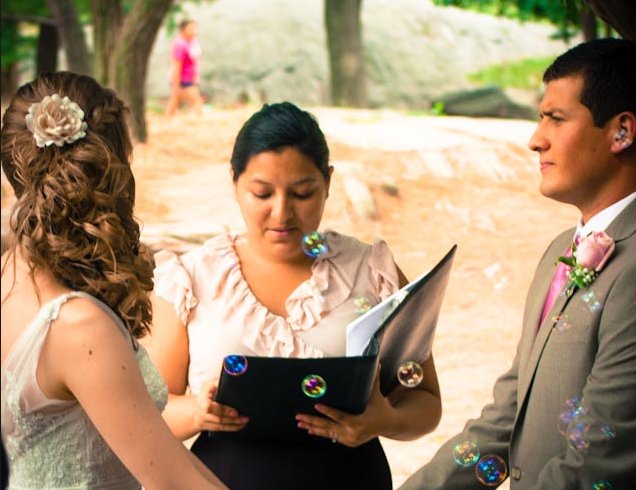 Bubbles, bangals, and wedding beads are the order of the day for this wedding.