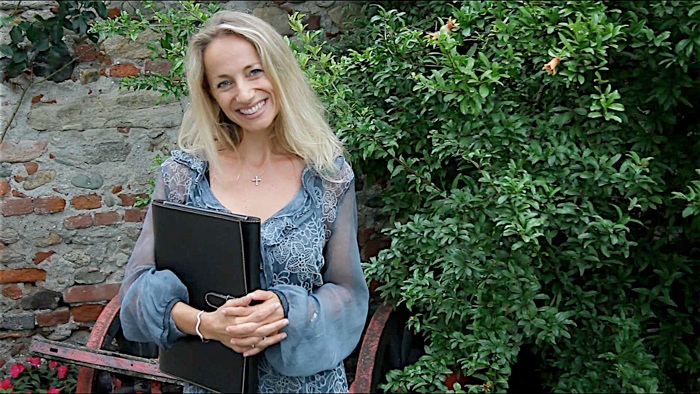 Per il tuo matrimonio da favola… More and more married couples are choosing a symbolic ceremony or a simple blessing. The advantage of this type of ceremony is that it has no constraints in place, and in the case of symbolic aconfesional, even of words. It can be celebrated in any place dear to the couple: at the place of receipt, outdoors. Marriage American-style Beautiful to speak, under canopies of colorful flowers in the gardens or by the pool seems to be the new trend of the moment: everyone wants to get married so, in the garden of a villa in the estate of their family if they have the lucky enough to possess it, or in the courtyard of an ancient, romantic castle. I believe that the most important part of the wedding day should be just the ceremony. The choice of the celebrant officiating the wedding (or other ceremony) is therefore extremely important. With careful planning, the ceremony can be a very meaningful experience for the couple, as well as for those who witness their public expression of love and commitment. The ceremony will be personalized with the couple, with poems, readings and important details on the couple's union.
Irene Panizzolo Celebrante e insegnante di Yoga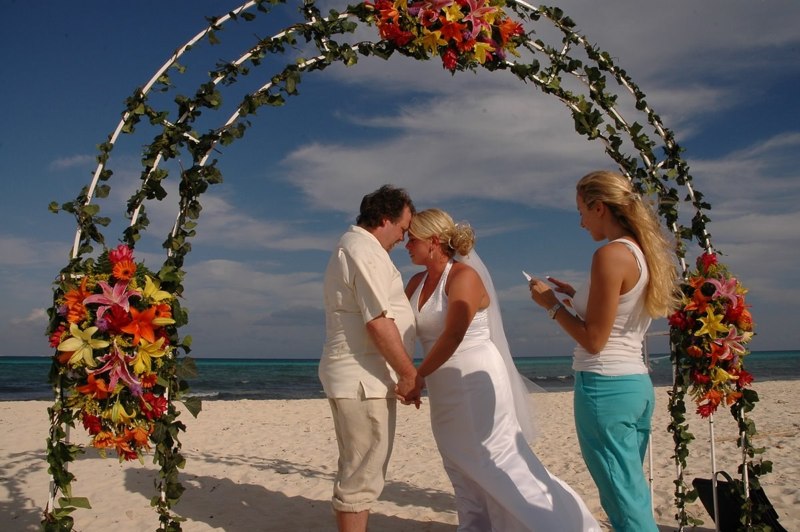 This minister officiates a couple on the beach.
The Bride and Groom have an all-white wedding on the beach.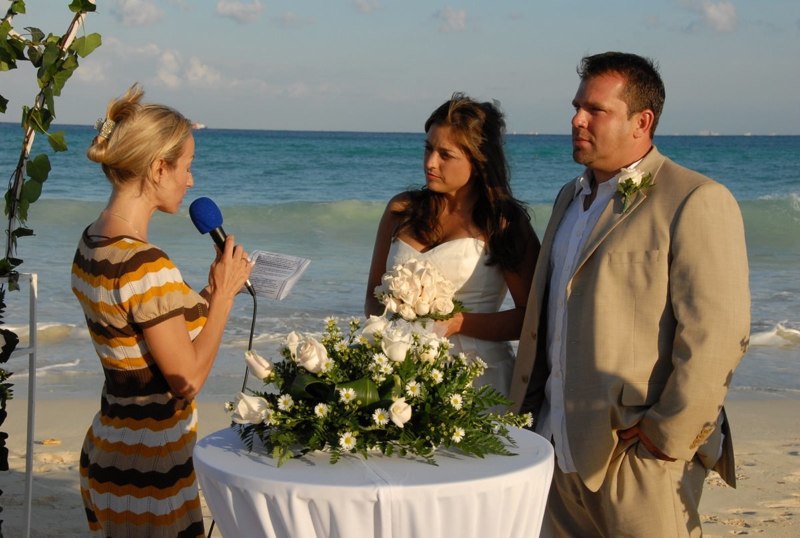 White roses are held by the Bride as she listens to her vows read aloud by the wedding officiant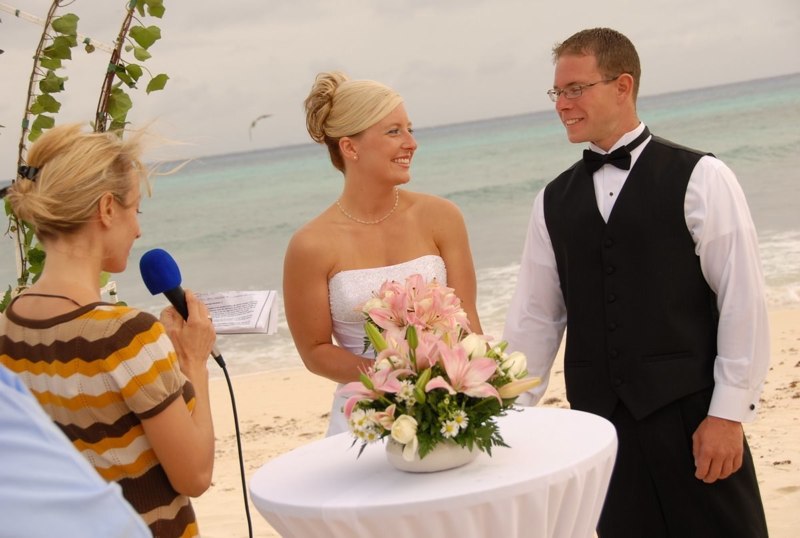 This formal Bride and Groom take their vows on the sandy white beach.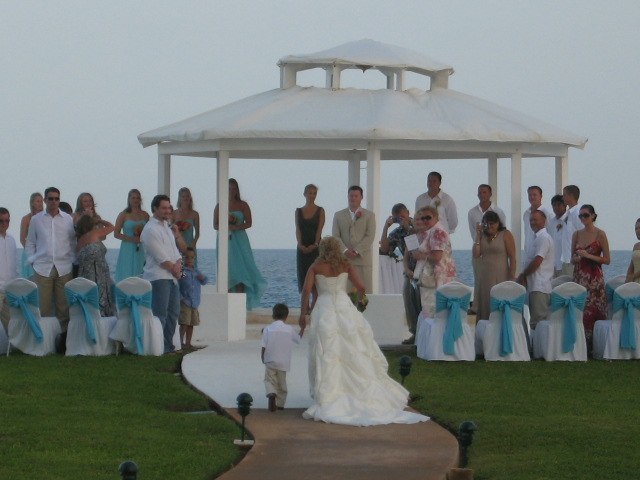 A bride being walked down the aisle by her son on her wedding day.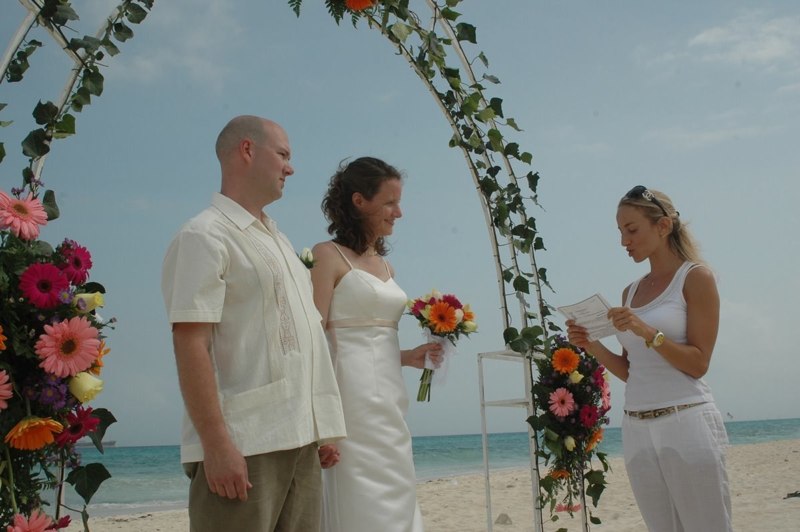 This couple opted for an outdoor wedding on the beach.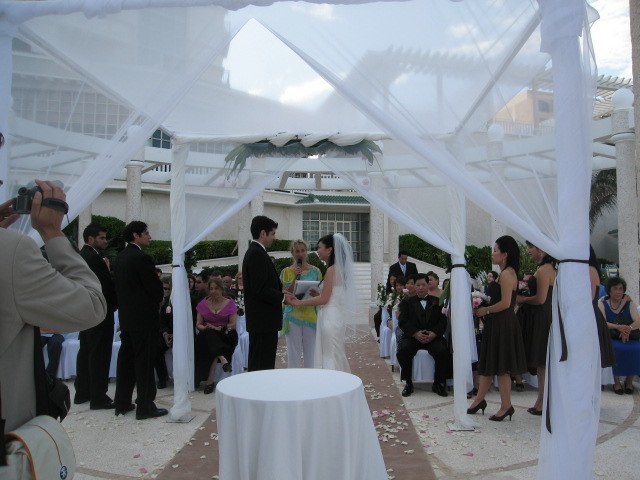 A traditional black and white wedding with roses strewn about the floor.
The groom looks on as the bride's father gives her away for the wedding.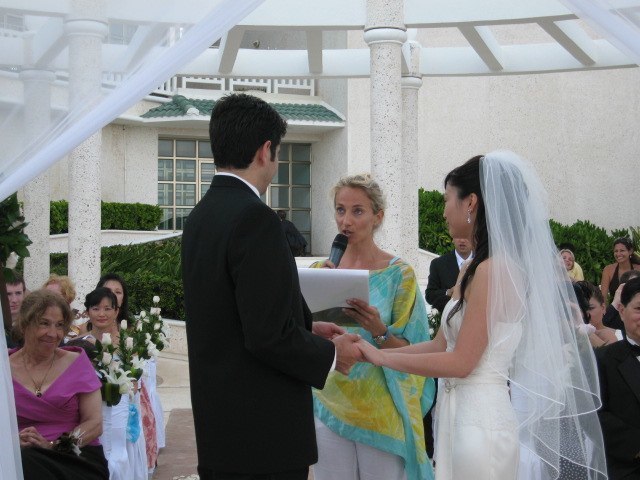 An informal minister officiates this outdoor wedding.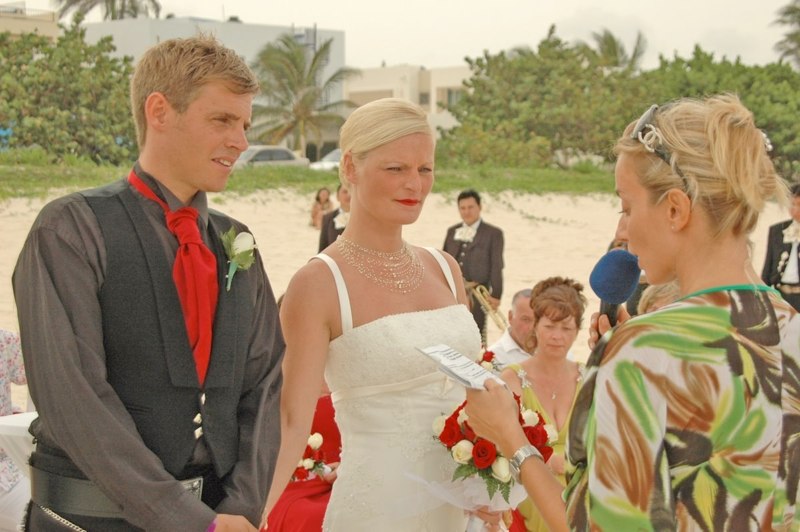 This Groom Fashions a steampunk wedding suit.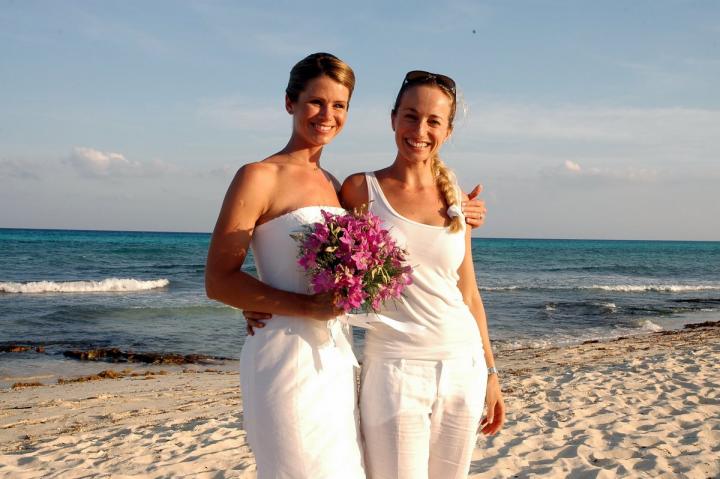 Bright pink flowers pop against the Bride's classic white wedding dress.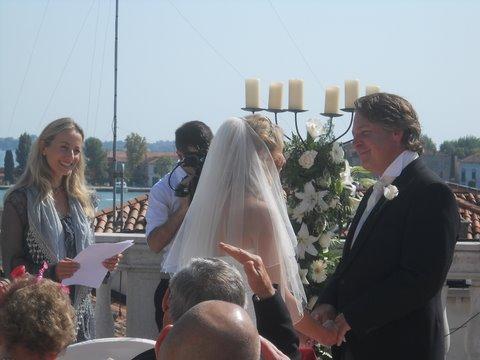 A wedding with candles and flowers added to a Venice rooftop wedding.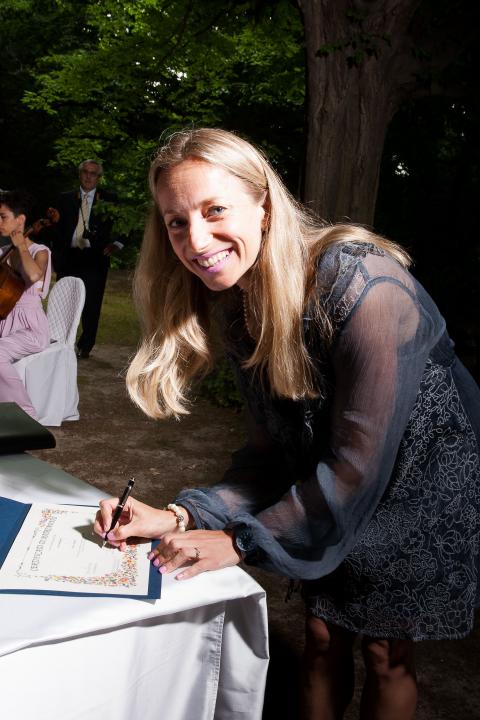 Wedding officiant signing off on the marriage license.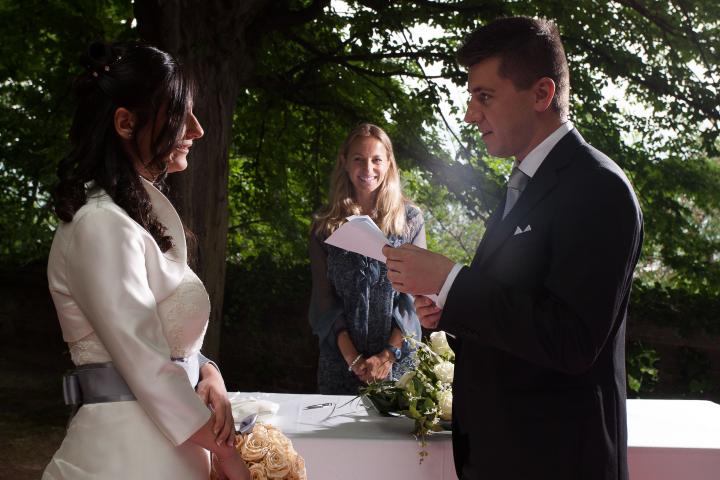 Bride and Groom exchanging their vows during the wedding rehearsal.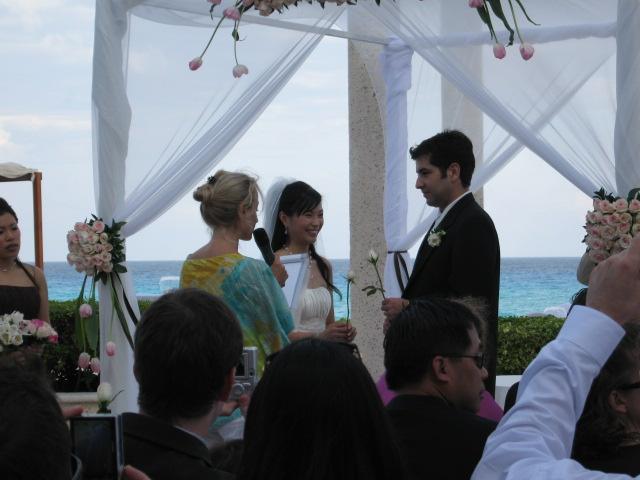 This couple opts for an outdoor wedding with the ocean as their back drop.