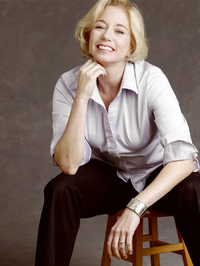 Well known author Laura Lippman recently (Thursday, May 14th) made an appearance on The Late Show With Craig Ferguson, where she was coaxed into discussing, among other things, her recent ULC wedding.
"Yeah, well, I'll tell the story because it was outed in the newspaper," she said. "We tried to keep it secret. John Waters was my minister. He married us."
Lippman and her husband David Simon were married by John Waters; you might recognize Waters from our list of Famous ULC Ministers. Affectionately known as the "Pope of Trash," Waters has been performing marriages for about 20 years, though he is best known for his controversial films.
Both Lippman and Simon and are prominent authors, and former Baltimore Sun reporters.
Congratulations Laura and David!