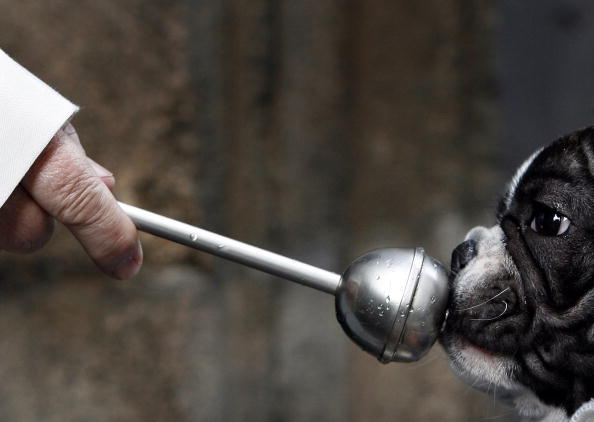 On March 1st, the All Creatures Universal Life Church held their first Sunday service. They are now the only completely pet friendly church in the Detroit Metro area, and we are so glad to witness their achievement.
There are many churches that offer a day or ritual for the blessing of animals, but there are few churches that can claim to be a full spectrum animal ministry. Reverend Claudia Barber, the founder of All Creatures ULC, has created an environment in which both animals and people can worship together.
"My dogs go almost everywhere with me and I believe that pets, having such a special place in our lives, also deserve to be present at the most important time of our lives – in church," says Barber. "Instead of just one day where pets are allowed, usually outside the actual church building, for a blessing, why not allow them to be part of every service?"

(WXYZ)
Rev. Barber has shown us that whether we are human or animal, we are all children of the same Universe.
Congratulations All Creatures ULC!