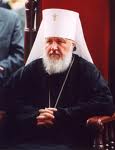 The Russian Orthodox Church elected a new Patriarch after a long day of formal deliberation on Tuesday. Metropolitan Kirill was chosen to succeed the recently deceased Alexy II.
"He is a true successor of Alexy [II]'s work. Once again he will help consolidate and unite our society," said Metropolitan Feofan, a church leader in southern Russia. "There is joy in my heart."
Kirill has been involved in public relations for the Orthodox Church for over 20 years and was confirmed by a strong voting majority. With his diplomatic background and reputation as a moderate, it is expected that Kirill will continue to work to mend the rift between the Russian Orthodox Church and the Catholic Church.
This marks the first election of a new Patriarch under Russia's democratic government.