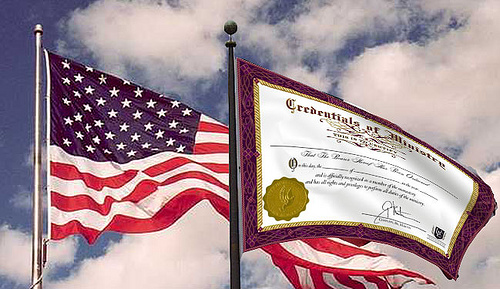 … and free ordinations for everyone else. It is Tuesday, November 4th, 2008, and election day is finally here. Many organizations are offering perks to voters, however all we can offer are words of encouragement (of course, our ordinations are as free today as they are every day of the year).
So please,
Do That Which is Right
; find your way to the polls and let your voice be heard!