Tennessee Marriage Laws
Congratulations! If you've found yourself at this page it is likely that you are either planning to be married or have been asked to perform a wedding ceremony in Tennessee. Ordained ministers of the Universal Life Church have successfully performed thousands of legal marriages in Tennessee. The information provided below will walk you through the steps one must follow to become a minister and perform a valid wedding ceremony in the state of Tennessee.
Quick Facts
ULC Ordination Accepted: Yes

Minister Registration Required:

Sometimes

Minister's Residency:

Irrelevant

Minister's Minimum Age:

18

Marriage License Waiting Period:

0 Days

Marriage License Valid For:

30 Days

Marriage License Return Within:

3 Days
Same-Sex Marriage Recognized: No
1

How to Become an Ordained Minister in Tennessee

If you haven't already, you should get ordained online with the Universal Life Church. Ordination is free and can be completed in just a matter of minutes. Thousands of legally valid marriages are performed by ULC ministers around the world every year. Begin the process by clicking the big blue button below!
2

How to Officiate a Marriage in Tennessee

Next, you should contact the office of your local marriage authority (typically your county clerk). Let them know that you are a minister of the Universal Life Church in Seattle, and ask what they will require of you to officiate a legal marriage.

Select your county to quickly generate the contact information for your local marriage authority.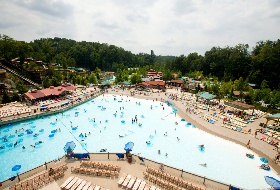 Tennessee's Top Wedding Spot
Dolly Parton's Dollywood theme park is just five minutes away in Pigeon Forge
3

License to Marry in Tennessee

After you've contacted your marriage authority, you should visit our online store to purchase whatever documentation will be required. We typically advise ministers in Tennessee to get an Ordination Package and to add a Letter of Good Standing to your order. While minister registration is not required in the state of Tennessee, it has been frequently reported to us by ULC ministers in the area that county clerks will ask for proof of your ordination before accepting any marriage you perform as having been legally solemnized. Additionally, please attempt to leave at least 3 weeks between the date of the wedding ceremony and your order, to ensure that you receive all of your materials in advance.

We've recently become aware of an attorney general's opinion that seems to call into question the validity of Universal Life Church ordinations. Please know that ordained ministers of the Universal Life Church have successfully performed thousands of weddings in this state before the opinion was released, and have continued to successfully perform legal weddings after its release. We are keeping eyes on the situation, and would appreciate you letting us know if you personally encounter any problems with a government official in your area.
4

How to Perform a Wedding in Tennessee

Now that you've done all of the above, you are ready to perform the wedding! Be sure that the couple has picked up their Tennessee marriage license from the appropriate office. This license is only valid for 30 days, but there is no mandatory waiting period between when the couple picks up the marriage license in Tennessee and when the ceremony may legally be conducted. Please be aware that the signed license must be returned to the issuing office within 3 days after the ceremony has been conducted. At the Universal Life Church we receive several calls from wedding officiants in Tennessee, after they've received their license to marry by getting ordained online, asking for guidance on how to perform a wedding ceremony. Once the legal matters have been taken care of, officiating a wedding (while a sometimes-daunting task) can be a great deal of fun. We would suggest that new Tennessee wedding ministers concerned about the ceremony peruse one of our helpful wedding guides. The minister training section of our website should offer a helpful refresher for more experienced ministers.
---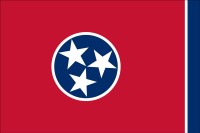 Tennessee Marriage Code
Marriage laws in Tennessee are primarily directed by Chapter 3 of Title 36 of Tennessee's general code, which defines the persons authorized to perform a marriage in the State of Tennessee This includes ordained ministers of the Universal Life Church, among other individuals. We've reproduced a portion of this code below.
36-3-301. Persons who may solemnize marriages.

(a) (1) All regular ministers, preachers, pastors, priests, rabbis and other spiritual leaders of every religious belief, more than eighteen (18) years of age, having the care of souls, and all members of the county legislative bodies, county mayors, judges, chancellors, former chancellors and former judges of this state, former county executives or county mayors of this state, former members of quarterly county courts or county commissions, the governor, the speaker of the senate and former speakers of the senate, the speaker of the house of representatives and former speakers of the house of representatives, the county clerk of each county, former county clerks of this state who occupied the office of county clerk on or after July 1, 2014, and the mayor of any municipality in the state may solemnize the rite of matrimony. For the purposes of this section, the several judges of the United States courts, including United States magistrates and United States bankruptcy judges, who are citizens of Tennessee are deemed to be judges of this state. The amendments to this section by Acts 1987, ch. 336, which applied provisions of this section to certain former judges, do not apply to any judge who has been convicted of a felony or who has been removed from office.

(2) In order to solemnize the rite of matrimony, any such minister, preacher, pastor, priest, rabbi or other spiritual leader must be ordained or otherwise designated in conformity with the customs of a church, temple or other religious group or organization; and such customs must provide for such ordination or designation by a considered, deliberate, and responsible act.

(3) If any marriage has been entered into by license issued pursuant to this chapter at which any minister officiated before June 1, 1999, such marriage shall not be invalid because the requirements of the preceding subdivision (2) have not been met.

(b) The traditional marriage rite of the Religious Society of Friends (Quakers), whereby the parties simply pledge their vows one to another in the presence of the congregation, constitutes an equally effective solemnization.

(c) Any gratuity received by a county mayor, county clerk or municipal mayor for the solemnization of a marriage, whether performed during or after such person's regular working hours, shall be retained by such person as personal remuneration for such services, in addition to any other sources of compensation such person might receive, and such gratuity shall not be paid into the county general fund or the treasury of such municipality.

(d) If any marriage has been entered into by license regularly issued at which a county executive officiated prior to April 24, 1981, such marriage shall be valid and is hereby declared to be in full compliance with the laws of this state.

(e) For the purposes of this section, "retired judges of this state" is construed to include persons who served as judges of any municipal or county court in any county that has adopted a metropolitan form of government and persons who served as county judges (judges of the quarterly county court) prior to the 1978 constitutional amendments.

(f) If any marriage has been entered into by license regularly issued at which a retired judge of this state officiated prior to April 13, 1984, such marriage shall be valid and is hereby declared to be in full compliance with the laws of this state.

(g) If any marriage has been entered into by license issued pursuant to this chapter at which a judicial commissioner officiated prior to March 28, 1991, such marriage is valid and is declared to be in full compliance with the laws of this state.

(h) The judge of the general sessions court of any county, and any former judge of any general sessions court, may solemnize the rite of matrimony in any county of this state. Any marriage performed by any judge of the general sessions court in any county of this state before March 16, 1994, shall be valid and declared to be in full compliance with the laws of this state.

(i) All elected officials and former officials, who are authorized to solemnize the rite of matrimony pursuant to the provisions of subsection (a), may solemnize the rite of matrimony in any county of this state.

(j) If any marriage has been entered into by license issued pursuant to this chapter at which a county mayor officiated outside such mayor's county prior to May 29, 1997, such marriage is valid and is declared to be in full compliance with the laws of this state.

(k) The judge of the municipal court of any municipality, whether elected or appointed, shall have the authority to solemnize the rite of matrimony in any county of the state.

View the Tennessee Statutes on the official state site

⇓ Show the rest